3,768 Players Turn Out For Day 1c of World Series of Poker Main Event
Published on July 8th, 2014 1:24 pm EST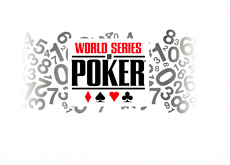 The final numbers for this year's World Series of Poker main event are now in.
3,768 players turned out for Day 1c of the World Series of Poker main event on Monday, which was the largest opening day flight in the tournament's 40+ year history.
This 3,768 player turnout, combined with Day 1a's 771 entries and Day 1b's 2,144 entries, ended up creating a total field of 6,683 players. This officially makes this year's World Series of Poker main event the fifth largest in history:
2006 - 8,773 players
2010 - 7,319 players
2011 - 6,865 players
2008 - 6,844 players
2014 - 6,683 players
The total prize pool for this year's event officially stands at $62,820,200, with the winner being guaranteed a payday of $10,000,000. Here are the payouts for those lucky enough to make it to the final table:
1st - $10,000,000
2nd - $5,145,968
3rd - $3,806,402
4th - $2,848,833
5th - $2,143,174
6th - $1,622,080
7th - $1,235,862
8th - $947,077
9th - $730,725
The decision to guarantee $10,000,000 to the winner was a smart one, as the field is up 311 players over last year.
-
The three opening day flights have now been completed. Next up on the schedule? The remaining players from Day 1a and Day 1b will return to action at noon today to continue play in separate rooms, while the remaining Day 1c players will continue play on Wednesday. On Thursday, all of the surviving players from Day 2a, Day 2b and Day 2c will combine into one field.
--
Filed Under:
The World Series of Poker