WSOP Main Event Now In The Money
Published on July 11th, 2014 8:53 pm EST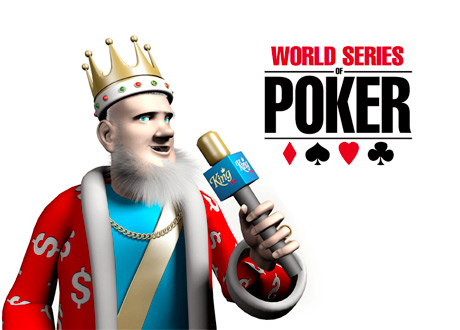 The money bubble at the 2014 World Series of Poker was burst a few hours ago.
Three players - Zhen Cai, Kori Hunter and John Dwyer - all busted on the money bubble. The three players ended up splitting a $18,406 prize, while Zhen Cai won a seat to next year's WSOP main event after the three men drew high cards. Cai pulled the King of diamonds and was awarded a free seat to next year's event.
John Dwyer's elimination was especially painful, as he lost when his flopped full house fell to his opponent's turned Quads.
As is always the case, the burst of the money bubble was followed by some frantic action as those who were barely hanging on were free to take risks knowing that they had made it to the money.
All of the players who made the money were guaranteed a minimum payday of $18,406, with the eventual winner of the event taking home $10,000,000 guaranteed.
-
Here are the top five chip counts as of this moment with around 488 players left in the event:
Dan Smith, 1,885,000
Andoni Larrabe, 1,670,000
Zach Jiganti, 1,500,000
Mehrdad Yousefzadeh, 1,430,000
Griffin Benger, 1,285,000
Some of the notable names who are still alive include:
Isaac Baron, 995,000
Brian Townsend, 670,000
Farzad Bonyadi, 600,000
Phil Ivey, 581,000
Jonathan Aguiar, 505,000
Abe Mosseri, 360,000
Maria Ho, 360,000
Jeff Madsen, 335,000
Mark Newhouse, 280,000
David Einhorn, 194,000
John Monnette, 183,000
Kenny Tran, 170,000
Brian Hastings, 167,000
Faraz Jaka, 161,000
Ronnie Bardah, 150,000
John Juanda, 105,000
--
Filed Under:
The World Series of Poker