World Series of Poker Powers Nevada To Strong Performance in June
Published on July 27th, 2014 7:00 pm EST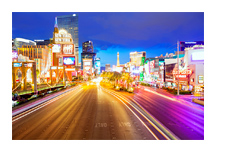 Earlier this week, the Nevada State Gaming Control Board Gaming Commission released their Gaming Revenue Report for the month of June.
According to the report, Nevada generated over $1 million in online poker revenue ($1.037 million to be exact) in the month of June, which was up 62.3% from the month before. The three online poker rooms in Nevada (WSOP.com, Ultimate Poker and Real Gaming) benefited from the World Series of Poker, which started in late May and concluded for most in early July. The rooms were advertising heavily in June and this paid off with a large revenue increase for the month.
From April 1st, 2014 to June 30th, 2014, the three rooms in Nevada generated a total of $2.692 million in online poker revenues, the vast majority of which came from Ultimate Poker and WSOP.com. This number was up 120.32% from the previous three month period.
From July 1st, 2013 to June 30th, 2014, the online poker industry in Nevada generated a total of $10.92 million in revenues.
-
Ultimate Poker dealt the very first hand of real-money online poker in a regulated US market on April 30th, 2013. Since that time, Delaware and New Jersey have also joined Nevada as regulated markets. There have been some issues (geo-targeting and banking especially) and the revenue numbers have been largely underwhelming, but the three online poker companies in Nevada continue to press on as they try to establish themselves.
Source: State of Nevada - State Gaming Control Board:
Gaming Revenue Report
--
Filed Under:
Online Poker Rooms