Should Players Be Allowed To Make Political Statements During Televised Events?
Published on August 21st, 2014 8:43 pm EST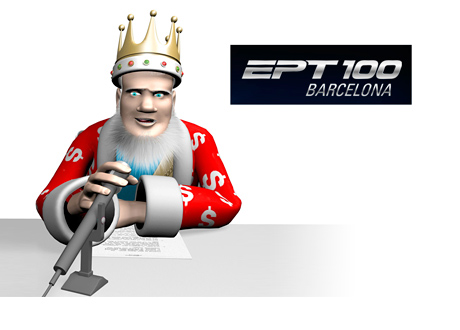 Olivier Busquet won the EPT100 Barcelona Super High Roller event earlier this week but created quite a stir in the process.
Daniel Colman, just over a month out from his infamous victory in the second $1,000,000 BIG ONE For ONE DROP event, managed to cause some controversy as well.
So what did Busquet and Colman, the tournament's eventual first and second place finishers, do that sparked outrage amongst some? Both players wore pro-Palestine T-shirts during the final table of the event. Basquet wore a shirt that said "Save Gaza", while Colman wore a shirt that said "Free Palestine".
As the cameras rolled and the final table was beamed out across the world on the Internet, many viewers voiced their disdain at Busquet and Colman's choice of T-shirts. Was it right for a player to be making a political statement during the final table of an event that would be broadcast to the public? Should someone's choice of T-shirts distract from the actual tournament that was being played?
According to Pokerstars, letting Colman and Busquet participate was a "mistake" and that their "tournaments are designed to promote poker and poker competition and not as a platform for political statements." The company went on to say that "we will refuse entry to any player displaying political statements of any kind."
-
What do you think - should players be allowed to make political statements with their choice of clothes or is Pokerstars right to block this sort of thing from happening again?
--
Filed Under:
Other Poker News