Meetings, Trademark Applications Indicate Imminent Return to State
Published on September 14th, 2014 6:20 pm EST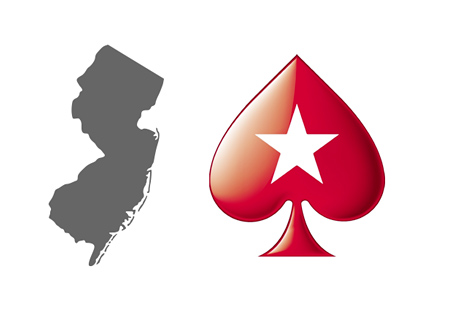 Rumors are rampant that Pokerstars, which was recently acquired by the Amaya Gaming Group along with Full Tilt Poker and the European Poker Tour, is going to be approved to operate in New Jersey by the state's online gaming regulators over the next couple of weeks.
Nothing official has been announced as of yet (though a date of October 1st has been mentioned by multiple people), but there are a number of signs that the Amaya Gaming Group will be granted approval shortly. These signs include:
a) New Jersey State Senator Ray Lesniak saying that an announcement re: Pokerstars in New Jersey would be coming in "weeks not months" and that the announcement would be "bigger than anyone imagined"
b) Pokerstars reportedly conducting discussions with former VIPs of the site who live in New Jersey. Pokerstars said that the purpose of the meetings was to meet the New Jersey player base and invite feedback
c)
Pokerstars filing for various trademarks
in the United States including "Pokerstars Caribbean Adventure" and "We Are Poker"
-
Pokerstars was looking to be a long shot to enter the New Jersey gaming market a few short months ago but the Amaya Gaming Group's acquisition of the company has changed everything. With the Rational Group's old slate of executives now stepping aside, there is no longer a reason for New Jersey's gaming regulators to deny Pokerstars' entry into the state's online gaming market.
It's interesting to note that Pokerstars is now being viewed as the potential saviour of New Jersey's online gaming market. New Jersey, like Delaware and Nevada, has underperformed expectations since they launched online gaming in their state. Pokerstars, with its pristine brand, large user base and reputation for excellence, is now seen as being the perfect tonic for the state's underwhelming online gaming market.
--
Filed Under:
Online Poker Rooms