Forrest Demanding Payment of Debt After Four Years
Published on September 17th, 2014 5:14 pm EST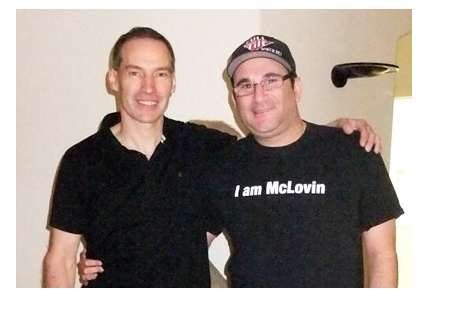 Four years ago, Ted Forrest and Mike "The Mouth" Matusow entered into a now infamous weight loss bet.
After Forrest and Matusow had eaten dinner at the Commerce Casino, the terms of a weight loss bet were agreed to by both men. At the time of the bet, Ted Forrest weighed 188 pounds "in clothes".
Here is an excerpt from an ESPN.com that was published back in August of 2010 that outlined the terms of the bet:
"I weighed about 188 in clothes. I bet him I'd weigh under 140, and he was like, 'No, it's impossible,' so he laid me 20-1 that I couldn't do it by July 15 and another $1 million against $100,000 that I couldn't do it by Sept. 24."
Source: ESPN.com -
Ted Forrest Wins $2M off Mike Matusow
It should be noted that Matusow won a weight loss bet off of Forrest a few years earlier, with Forrest paying Matusow $100,000 after "The Mouth" was able to get down from 250 pounds to just 181 pounds.
-
Ted Forrest ended up winning the $2 million bet against Matusow after weighing in at 138 pounds by the July 15th deadline. Forrest, who had enlisted the help of a trainer to help him lose the required weight, drove over to Matusow's house on July 15th of 2010 and triumphantly hopped on the scale in Matusow's bathroom. Matusow, who had been roused from a nap, walked over to confirm that Forrest had, in fact, won the bet.
-
The problem, according to Forrest? Matusow still owes Forrest a substantial amount of money from the bet.
According to Forrest, Matusow still owes him $70,500 of the $1.8 million that was won in the bet (according to Matusow, Justin Smith also had 10% of the bet for $200,000 and paid Forrest out in full). Matusow was originally going to pay Forrest $5,000 a month for 18 years, but those payments reportedly stopped long ago. Forrest has gotten more aggressive on Twitter in recent days, asking Matusow to make good on the bet.
Matusow took to Twitter last night to "tell the real truth" in since deleted Tweets.
According to Matusow, the bet was made while the two men were drunk and Matusow immediately tried to back out of the bet when he sobered up. Forrest said that the bet could be cancelled but it would cost $500,000.
Matusow also said that the situation with Full Tilt Poker 1.0 made it impossible for him to pay out the bet since his money was "stolen". Matusow also said that "I got 4 people who were there when the bet was made and I made it clear I wasn't changing my lifestyle for you or any bet when it was made."
As mention, the Matusow Tweets have since been deleted.
-
Both Matusow and Forrest are finalists for the 2014 Poker Hall of Fame class. It would probably make for an amusing induction ceremony if both men were to be elected to the Poker Hall of Fame this year.
--
Filed Under:
Other Poker News