Published on June 18th, 2007 11:54 pm EST
I've been busy the last couple of weeks so I didn't get a chance to write this article sooner. Recent action by Harrah's have compelled me to finally sit down at my computer and type this out. The underlying theme of this article? My God has Harrah's messed up the World Series of Poker this year. It's not like it has just been a small mistake or two. Harrah's desire to wring every dollar out of the World Series has completely alienated the most important component of the tournament, and that's the players.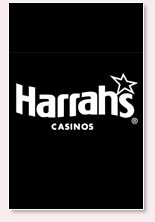 Where to begin? How about we start with Harrah's making tournament players play in a 100 degree tent so that they don't have to bump low limit cash game players? That's right. You bundle up to go play a $2k No Limit Hold'em WSOP Tournament cause the room is cool due to air conditioning, and you find yourself playing for three hours in a 100 DEGREE TENT! WTF? How comfortable are you going to be playing in a 100 degree tent wearing a long sleeve shirt and a pair of dress pants? What about the dealers who have to deal under those conditions? They can't be too happy about it either.
The reason for this buffoonery? So that Harrah's can "accomodate everyone", including cash game players. Forget about protecting the pristine image of the World Series of Poker. Just bump players like Phil Ivey and David Williams and make them sit outside in a 100 degree tent so that we can seat a $4/$8 Hold'em game. Again, WTF?
Then, you have many dealers who simply don't have the experience to deal in a major event. I have heard so many players grumble about the dealing this year. Considering the way that Harrah's treated the dealers last year, are you surprised that the current crop of dealers this year is substandard?
Or how about the "box" where the final tables are sometimes held? You know, the one that makes it impossible for the public to view the final table.. unless you want to pay up and watch it over the Internet? Where you are only allowed to bring one family member in with you? Where your hole cards are exposed for the benefit of the people paying to watch the final table? Ridiculous. It completely shatters the atmosphere of previous final tables where the crowd would be going nuts and players would be running into the crowds. That's the World Series of Poker.
I don't even want to get into the registration lines ..
I could go on about the ways that Harrah's has screwed up the World Series of Poker, but I won't. It is a shame that Harrah's is soiling the fine institution of the World Series of Poker by attempting to squeeze every possible penny out of it that they can.
--
Filed Under:
The World Series of Poker