Emotional Speeches Highlight 2014 Induction Ceremony
Published on November 10th, 2014 5:10 pm EST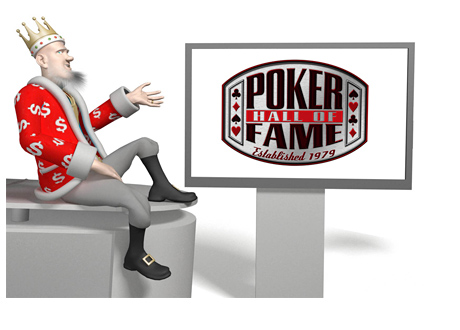 Binion's Horseshoe in Las Vegas played host to the 2014 Poker Hall of Fame induction ceremony on Sunday evening.
Two men, Daniel Negreanu and Jack McClelland, were the inductees into the 2014 class of the Poker Hall of Fame. Both men have had lasting impacts on the game of poker - McClelland as a tournament director and Negreanu as a player.
After a few brief words from Nolan Dalla, Phil Hellmuth took to the stage and introduced Jack McClelland. Hellmuth mentioned McClelland's contributions to the game and how McClelland was a key component of televised poker in the pre-Chris Moneymaker days. After Hellmuth's introduction, McClelland took the microphone and gave an emotional speech.
Brian Balsbaugh, who has been Daniel Negreanu's long-time agent and friend, was next up to the stage to introduce Daniel Negreanu. Balsbaugh chose to focus his speech on Negreanu the person and not on Negreanu the poker player, as he talked in length about Negreanu's generosity and overall passion for life.
Daniel Negreanu, who is currently poker's all-time tournament cash leader, then took the microphone to close out the evening. Negreanu talked about how important it is to give back, not only to the poker community but to the world in general. Negreanu also talked about the people in his life who helped get him to where he is today, including his mother and father.
-
Following the conclusion of the speeches, Negreanu and McClelland were joined onstage by the living members of the Poker Hall of Fame.
-
One interesting note from the ceremony - Howard Lederer was in attendance, presumably to show support to Jack McClelland (Daniel Negreanu has a seething hatred for Lederer, so I'm assuming that Lederer didn't offer any congratulations to "Kid Poker").
This is the first time that Lederer has really been seen in public since his disastrous interview with Pokernews.com in September of 2012.
-
Congratulations to both Daniel Negreanu and Jack McClelland on their inductions into the Poker Hall of Fame.
--
Filed Under:
The World Series of Poker