Jorryt van Hoof, Martin Jacobson and Felix Stephensen Set To Battle For Title on Tuesday Night
Published on November 11th, 2014 4:35 pm EST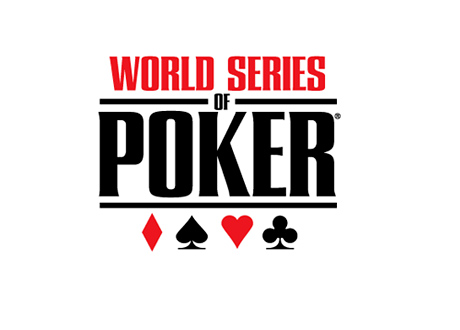 Following the completion of an excruciatingly long Day 8 that tortured many of the people who were in attendance, three players now remain in the World Series of Poker main event - Jorryt van Hoof, Martin Jacobson and Felix Stephensen.
Nine players started play on Day 8. The first to fall was Mark Newhouse, the man who was making his second straight appearance at the World Series of Poker main event final table. Newhouse, who has experienced all of the highs and lows that the world of poker has to offer, was unable to get things going on Day 8 and eventually fell in 9th place for $730,725.
Bruno Politano was the next to fall as he was eliminated in 8th place for $947,077. A short-stacked Politano elected to make his last stand holding Qs-10c. Politano pushed in from the button and was called by Stephensen in the big blind who was holding pocket Sevens. The board ran out 2c-6h-3h-Kc-9h and Politano was sent to the rail in eighth place.
Dan Sindelar was next out the door after being eliminated by Jorryt van Hoof. Sindelar made his last stand holding pocket Jacks and was called by Van Hoof and his Ah-3h. The flop brought an Ace and two hearts, putting Sindelar far behind in the hand. The turn and river were no help and Sindelar was eliminated in 7th place for $1,235,862.
Van Hoof was responsible for another elimination a short while later as he managed to send Andoni Larrabe out the door in sixth place. Larrabe raised all-in from the small blind over the top of a button raise from Van Hoof. After a bit of thought, Van Hoof called and flipped over Kh-5h. Larrabe turned over Jc-10c and the race was on. Van Hoof hit a King on the flop and Larrabe was forced out of the tournament with a $1,622,080 payday.
Billy Pappas was eliminated in fifth place for $2,143,174. The key hand for Pappas came during a collision with Martin Jacobson. Martin Jacobson made a huge raise from the button and Pappas elected to make the call for what was essentially his tournament life. The two players turned over:
Pappas - Ad-Jh
Jacobson - 5c-5s
The board ran out Qs-6c-5d-7c-2d and Pappas was eliminated in fifth place a short while later.
The final elimination of the night was Will Tonking. Tonking elected to make his final stand holding pocket Twos but he ran into the pocket Tens of Martin Jacobson. The board ran out 4c-5c-Jc-6d-Qs and Tonking was sent to the rail with $2,848,833.
-
The final table will resume at 5:30 pm local time tonight and will be broadcast live on ESPN. Here are the chip counts:
Jorryt van Hoof, 89,625,000
Martin Jacobson, 64,750,000
Felix Stephensen, 46,100,000
One of these men will walk away with $10 million - who will it be?
--
Filed Under:
The World Series of Poker