Amaya Apologizes For Mix-Up
Published on January 23rd, 2015 7:37 am EST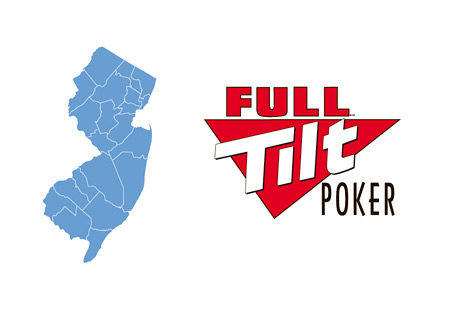 Earlier today, some of FullTiltPoker.net's New Jersey residents received a pleasant surprise when they logged into the site's mobile app.
These people were met with a pop-up that started off with this sentence:
"We are pleased to announce that we have a new version of our game software fully licensed by the New Jersey Division of Gaming Enforcement, offering real-money gameplay on a fully regulated online gaming platform."
Unfortunately for New Jersey's online poker playing population, neither Full Tilt Poker or Pokerstars has received the green light from the New Jersey Division of Gaming Enforcement to start operating in the state as of yet, as their application is still under review.
Amaya is still hoping to enter New Jersey over the next couple of months but their application has not been approved as of yet.
-
Here is Amaya's statement on the matter:
"Full Tilt has identified and corrected the cause of an inadvertent message in its play money iOS app which incorrectly stated that Full Tilt was licensed and would soon be launching in New Jersey.
We have been developing a real-money mobile poker app that has been submitted to the NJ Division of Gaming Enforcement as part of the review process of our application to offer real money gaming under a NJ DGE license.
Unfortunately, a bug in an update to the Full Tilt play-money poker app inadvertently included a pop-up window alerting players in New Jersey that a licensed real money offering is available. As a result of the bug, a very small number of people were exposed to this pop-up before we resolved the issue.
This was only a message alert – at no time was a real-money app available. No-one had the ability to play real-money games, nor register for the ability to play real money games on Full Tilt.
The bug was identified and fixed within hours of being alerted to the issue.
To be clear, we continue to be in dialogue with State officials but have not been granted permission to participate in real money gaming in New Jersey at this time.
We apologize to the NJ Division of Gaming Enforcement and to any players who were inconvenienced by this mistake."
--
Filed Under:
Online Poker Rooms