Some Speculators Believe That Company is Still in Play
Published on February 20th, 2015 5:35 am EST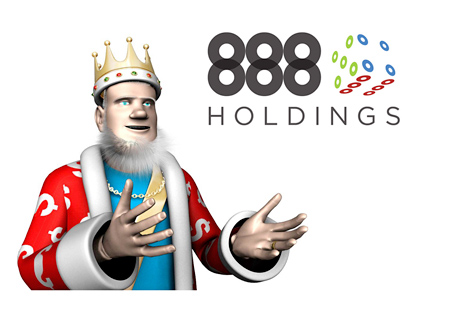 Earlier this month, online gaming giant William Hill surprised the market when they approached 888 Holdings (888 on the London Stock Exchange) with an offer that would have valued the company at 700 million pounds.
Shares of 888 Holdings soared on the news, trading up roughly 18% in one day.
Unfortunately for 888 Holdings and its investors, a large stakeholder in the company rejected the rumored 200p+ per share proposal, arguing that the 700 million pound offer undervalued the company. There must have been a fairly large gulf between the William Hill offer and what the large stakeholder in 888 Holdings felt that his company was worth, as the two sides elected to quickly terminate any deal discussions.
-
Some speculators, however, believe that 888 Holdings remains in play.
Prior to the news of William Hill's approach, shares of 888 Holdings traded in the high 130s/low 140s. Shortly after William Hill's interest in the company was revealed, shares of 888 Holdings spiked to over 180p per share before settling at around 170p.
After 888 Holdings announced that any potential deal with William Hill was off, shares of the company dipped as low as 140p per share, which is roughly where they were trading before the news of the offer was revealed. The dip in the price of the shares, however, was met with some pretty ferocious buying. As of this moment, shares of 888 Holdings are currently trading at roughly 160p/share. Some traders speculate that 888 Holdings remains in play, despite the fact that they seem to have little interest in an acquisition and have spurned several potential suitors in the past.
The fact of the matter remains that there are a number of companies (William Hill, Playtech, Amaya Gaming) who seem to be very interested in making a big acquisition. With Bwin.Party reportedly looking less than attractive, companies such as 888 Holdings could find themselves as the fortunate beneficiaries of a bidding war.
--
Filed Under:
Online Poker Rooms