Sandoval Has Been Told By Nevada Gaming Regulators That Launch is "Imminent"
Published on February 24th, 2015 8:09 pm EST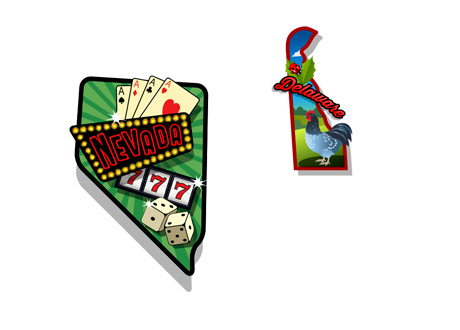 According to a recently released article on Reviewjournal.com (link below), Nevada Governor Brian Sandoval said he believes that the launch of the online poker compact between Nevada and Delaware is mere weeks away.
Delaware and Nevada signed an online poker compact back in February of 2014. The deal will allow players from both states to participate in a combined player pool, which will increase player liquidity and result in better games.
According to the terms of the deal, revenues will be distributed evenly based on the location of the participating players.
In addition, the deal allows for other states to easily join the compact as well. According to Gov. Sandoval, he has had discussions with officials from New Jersey but nothing has been formally agreed to as of yet. The idea is to have as many states participating in the compact as possible in order to create a "true American online poker market".
-
The original target date for the launch of the Nevada/Delaware online poker compact was the summer of 2014. According to Sandoval, "technical glitches" slowed the launch but things have apparently moved forward.
In the Reviewjournal.com article, Gov. Sandoval predicts that the compact will go live "within four to six weeks" and that Nevada gaming regulators have told him that a launch of "imminent".
-
The online poker markets in both Delaware and Nevada could surely use a jolt. Traffic on Delaware's online poker sites has been very minimal so far, while Nevada essentially has one well-trafficked site following the shuttering of Ultimate Poker.
Source: ReviewJournal.com -
As Nevada Braces, Sandoval Urges GOP To Pass Homeland Security Bill
--
Filed Under:
Other Poker News