WSOP Hosts Conference Call To Help Promote Event
Published on May 13th, 2015 1:40 am EST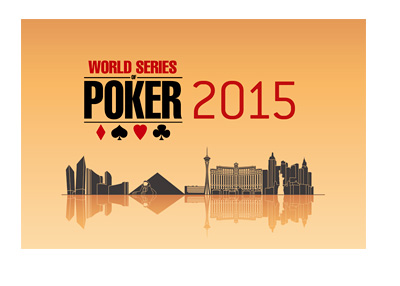 Earlier today, the World Series of Poker held its annual conference call to promote the upcoming 2015 World Series of Poker, which is set to get underway on Wednesday, May 27th.
According to WSOP Executive Director Ty Stewart, preregistration for events is extremely heavy so far, with more preregistration this year "than in the last five years combined." While tournament organizers have declined to give any specific projections for player turnout this year, new events such as the $565 "Colossus" and the WSOP.com bracelet tournament, as well as partnerships with companies such as 888 and DraftKings (who will both be sending players to the World Series of Poker as part of various promotions), will almost certainly push numbers to new all-time highs. The World Series of Poker has a stated goal of getting more recreational players involved in the tournament series (friendlier buy-ins for casual players, changed pay-out structure for main event, etc) and it will be interesting to see if their efforts end up paying off.
-
Speaking of the "Colossus", Stewart mentioned that tournament organizers are hoping that the turnout for the "Colossus" creates the "largest event in the history of poker". In fact, Stewart mentioned on the call that if the tournament doesn't set the record for largest live poker tournament ever by a "large margin", "it will be a disappointment."
May 15th is the deadline for online preregistration for the tournament, so if you were thinking of entering and want to avoid long lines, you may want to get on it soon.
-
Many thousands of poker players from all over the world, professionals and amateurs alike, are about to embark for Las Vegas. The first open event will be the $5,000 No Limit Hold'em tournament (Event #2) which gets underway at 4:00 pm on Wednesday, May 27th. The "Colossus" gets underway on Friday, May 29th, while the main event kicks off on Sunday, July 5th.
Source:
WSOP.com
--
Filed Under:
The World Series of Poker