Massive Prizepool of $11,187,000 Created From $565 Buy-In Event
Published on June 1st, 2015 5:39 am EST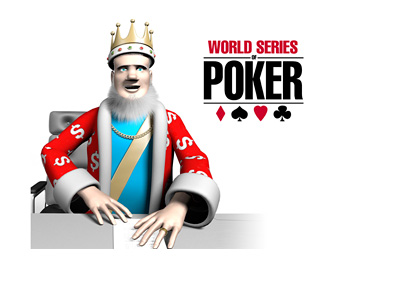 When the World Series of Poker announced details of the inaugural "Colossus" event, they stated that their goal was to smash the record for largest ever "live" poker tournament.
The buy-in ($565) was friendly to the casual player, and people were allowed to enter into multiple Day 1 flights. This combination resulted in a massive 22,374 entries that ended up creating a total prize pool of $11,187,000.
Sure, the event was chaotic at times (especially when it came to registering to play), and there was widespread dismay over the finalized payout structure, but the World Series of Poker accomplished their stated goal of hosting the largest ever live poker tournament. In addition, many casual players decided to give the event a go, lured by the massive prize pool, and that is a very good thing for poker.
-
The payout structure, as mentioned, drew howls of outrage from many players in the event.
The top 2,241 places will pay a minimum of $1,096, with the eventual winner receiving $638,880 and the runner-up receiving $386,253. Given the size of the prize pool (over $11 million), many felt it outrageous that the winner wouldn't receive at least $1 million.
The one benefit of the payout structure, however, is that many amateur players that cash will turn right around and enter themselves into other WSOP events. The general consensus, however, is that the World Series of Poker missed the boat on the distribution of payouts in the "Colossus" event.
-
There are currently just over 500 players left in the event with the clock ticking on Day 2. The current chip leaders of the event include Mark Greenland from Oceanside, California, Larry Elliott from Pueblo, Colorado and Craig Ripley from Innisfil, Ontario, Canada. Some of the more notable names that are still left in the tournament include James Mackey, John Racener, Erick Lindgren, Chris Moorman, Andre Akkari and Mike Leah.
--
Filed Under:
The World Series of Poker