Where is Phil Ivey?
Published on June 6th, 2015 9:23 pm EST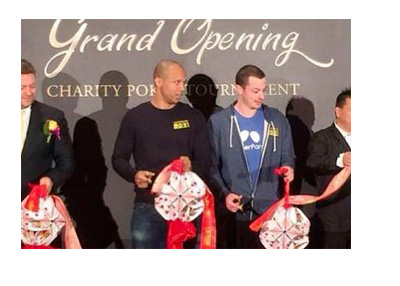 Where is Phil Ivey?
Phil Ivey, who currently has 10 World Series of Poker bracelets to his name, has not been seen as of yet at this year's World Series of Poker.
Ivey is currently three behind leader Phil Hellmuth (13) on the all-time WSOP bracelet list. With Ivey having picked up two bracelets over the past two years, many thought that he would be chomping at the bit to continue his pursuit of Phil Hellmuth.
The reported reason behind Phil Ivey's absence so far? Macau.
The only reason why Phil Ivey would miss the World Series of Poker (aside from his boycott of the event in 2011 after the events of "Black Friday")? He has found a cash game that is just too good to leave. Ivey and Tom "durrrr" Dwan, who were both seen attending a charity poker event in Macau in late May, have both found the games in Macau just too juicy to leave, even for the World Series of Poker.
-
The bad news for Phil Ivey fans is that he is currently not playing at the World Series of Poker.
The good news?
Former Ivey League CEO Dan Fleyshman, who parted "amicably" from the company earlier in the year, had this to say about Ivey and the World Series of Poker on his Twitter account:
"Currently Ivey planning in come back June 18th, but hopefully sooner ;)"
-
In the meantime, fans of Ivey will have to make do with the occasional appearance on Full Tilt Poker.
--
Filed Under:
The World Series of Poker