Online Legend Wins $10,000 Pot Limit Hold'em Event For $318,857
Published on June 8th, 2015 12:19 am EST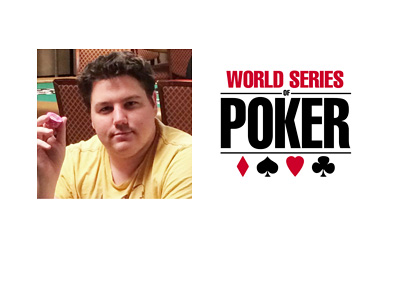 Shaun Deeb, who has been dominating online tournaments for years, finally won the first World Series of Poker bracelet of his career on Saturday night after taking down the $10,000 Pot Limit Hold'em tournament (Event #15) for $318,857.
The tournament, which had a total prize pool of $1,203,200, was filled with many of the best poker players in the world. The final table was filled with great talent as well, as the likes of Deeb, Paul Volpe and Greg Merson were all vying for the bracelet.
-
The crucial hand of heads-up play between Shaun Deeb and Paul Volpe saw Volpe make an ill-timed bluff against a flopped set of Aces.
After a pre-flop raise from Deeb and a call from Volpe, the flop came Ah-5s-2s. Volpe led out with a bet and Deeb elected to make the call after a bit of thought.
The turn brought the 7h. Volpe once again led out with a bet, and Deeb once again elected to make the call after pondering the decision for a few moments.
The river brought the 5 of hearts, putting three hearts on the board. Volpe led out once again, this time for a bet that nearly put him all-in. Deeb insta-raised all-in. Volpe insta-folded, leaving himself with half a big blind. Deeb turned over Aces for a full house and Volpe was left to shake his head.
After a few more hands of play, Deeb finished off his opponent after getting his A-8 in against the 7h-2h of Volpe. The board ran out 2c-5s-8-As-Kc and Deeb was declared the winner.
-
Here is how the final table of the event finished out:
1. Shaun Deeb, $318,857
2. Paul Volpe, $197,048
3. Jason Les, $142,747
4. Sam Stein, $105,364
5. Greg Merson, $79,182
6. Dario Sammartino, $60,545
7. Kristijonas Andrulis, $47,081
8. Ismael Bojang, $37,227
9. Jason Koon, $29,911
--
Filed Under:
The World Series of Poker