Micon Expected Back in Las Vegas Next Week
Published on June 19th, 2015 7:34 pm EST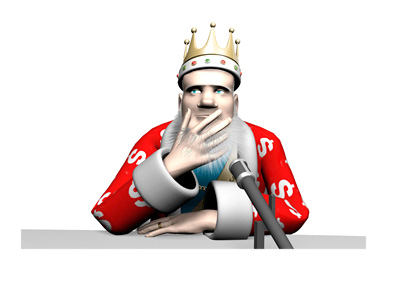 According to multiple media reports, Bryan Micon is set to return to Las Vegas next week to face a single charge of operating an unlicensed gaming system.
Back in February, Micon was enjoying a quiet morning at home when "many, many men with guns" broke down his doors to execute a search warrant from the Nevada Gaming Commission. Micon, who billed himself as the "Chairman and affiliate manager" of the former SealsWithClubs.eu (which has since been shut down), was placed in handcuffs as agents searched his residence and removed a "great deal" of electronic devices.
After a long day, agents left Micon's residence without arresting the alleged operator of Seals with Clubs. Micon and his family immediately left for Antigua, which is where they remained for well over a month. Micon and his family were reportedly planning on taking an extended trip to Antigua anyways, but the early morning raid on their residence obviously accelerated their plans.
While in Antigua, Micon started up SWCPoker.eu after the former operators of Sealswithclubs.eu decided to shut that site down. The main software assets of Sealswithclubs.eu were given to Micon and the former operators of the site disavowed any further involvement in the operation. SWCPoker.eu has had a rocky go of it the past month or two, largely thanks to worries over Bryan Micon's legal situation.
In late April, Nevada Attorney General Adam Laxalt formally filed felony charges against Bryan Micon. Micon was formally charged with one count of running an unlicensed interactive gaming site in Nevada, which is punishable by up to 10 years in prison and $50,000 in fines.
After formally being charged, Micon announced that he had hired Chesnoff & Schonfeld for his legal defense team. In addition, Micon took to Gofundme.com to attempt to raise $100,000 for his defense fund - this was largely unsuccessful, as a little over $4,000 has been raised so far.
-
According to Reviewjournal.com, a judge recalled Micon's warrant, which will allow him to travel back to Las Vegas to face the charge and return home. A hearing is set for Thursday, and Micon is expected to be in attendance. According to the article, Micon will likely be briefly booked before being released on his own recognizance.
-
After a few months outside of the United States, Bryan Micon and his family will be returning to Nevada. Will Micon have to do any jail time or will he simply receive probation? Has a deal already been worked out? Will Chesnoff & Schonfeld be able to work more of their magic? If Micon does receive probation, how will the self-styled "King of All Degenerates" hold up working a 9-5 job?
--
Filed Under:
Online Poker Rooms
|
Poker Legal Issues