Bryan Micon Will Avoid Jail Time as Part of Deal
Published on June 25th, 2015 8:42 pm EST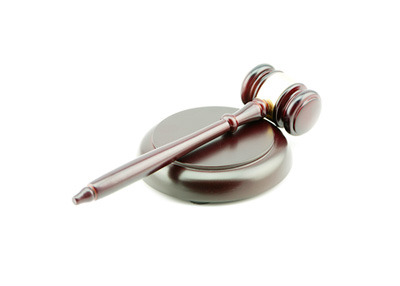 Earlier today, Bryan Micon appeared in a Las Vegas courtroom and pled guilty to one charge of running an unlicensed interactive gaming system (Seals With Clubs) in the state of Nevada.
As part of the deal that was negotiated for him by his attorney, Richard Schonfeld, Micon will avoid doing any jail time. Instead, Micon will serve probation (the length of the probation will be determined at a later court hearing), pay a $25,000 fine and agree to surrender the $900, 3.0996 Bitcoin and various electronic equipment that was seized during a February raid.
After probation has been served, Micon can apply to have his record reflect a gross misdemeanor instead of a felony.
It pays to have a good lawyer.
-
Earlier this year, law enforcement officials raided Bryan Micon's home to execute a search warrant from the Nevada Gaming Commission. Law enforcement agents scoured Micon's residence, seized various pieces of equipment and led Micon out of his home in "boxers and handcuffs". Micon was eventually released without any charges being filed, and he and his family quickly picked up and left for Antigua. According to reports, Micon and his family had been planning an extended trip in Antigua for a while, and the raid on his residence simply accelerated the process.
The raid caused the main owners of Seals With Clubs to pull the plug on the site, and Micon soon set up shop in Antigua with a new Bitcoin poker offering, Swcpoker.com.
In late April, Nevada Attorney General Adam Laxalt held a press conference to announce that Micon had been formally charged with one count of operating an unlicensed interactive gaming site from Nevada. Laxalt implored Micon to return home to Nevada to face the charge, which carried a maximum prison term of 10 years and $50,000 in fines.
Micon would later announce that he was "stepping aside" at SWCPoker.com as a result of the charge. The site remains operational today.
Earlier this month, a judge recalled Micon's warrant which allowed the former "Chairman and affiliate manager" of Seals With Clubs to return home to Las Vegas. Micon's law firm, Chesnoff & Schonfeld, had worked their magic, and Micon is now back in the United States.
-
Many people felt as though Adam Laxalt would absolutely insist on at least some jail time for Micon. As mentioned, a good attorney is worth their wait in gold, and the firm of Chesnoff & Schonfeld was able to negotiate a great deal for Micon which will allow him to avoid any jail time, provided that he successfully completes his probation.
--
Filed Under:
Online Poker Rooms