All Players Guaranteed $325,034 For Making It To Final Two Tables
Published on July 14th, 2015 8:33 pm EST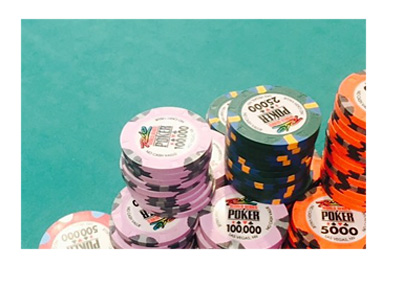 The 2015 World Series of Poker main event, which ended up attracting 6,420 players, is now down to the final two tables.
All of the 18 remaining players are guaranteed a minimum of $325,034 for making it to the final 18, though all 18 players have their sights set on one thing - the $7,680,021 first place prize and a World Series of Poker main event bracelet.
Daniel Negreanu, who is arguably the most recognizable and popular poker player in the world, is still in the event as of the time that this article was written. After being reduced to one of the smallest stacks, Negreanu started to increase the pressure once the tournament got down to just two tables and now has a stack of over 11,000,000 in chips (the chip leader, Pierre Neuville, has over 26 million). It stands to reason that Negreanu, who is #1 on the all-time tournament money list with over $30 million, will look to take advantage of the players who are less experienced and simply hoping to sneak into the final table.
-
Here are the players who are currently still alive in the event:
Pierre Neuville, 26,700,000
Matt Guan, 19,650,000
Alexander Turyansky, 17,470,000
Zvi Stern, 17,420,000
Max Steinberg, 14,270,000
Patrick Chan, 12,415,000
Joseph McKeehen, 12,370,000
Daniel Negreanu, 11,060,000
Justin Schwartz, 10,840,000
Federico Butteroni, 8,600,000
Thomas Kearney, 8,460,000
Neil Blumenfield, 7,800,000
Thomas Cannuli, 7,260,000
Joshua Beckley, 7,215,000
David Peters, 4,530,000
George McDonald, 3,740,000
David Stefanski, 2,950,000
-
Given Negreanu's stature in the poker world, ESPN is obviously dearly hoping that "Kid Poker" ends up making the "November Nine" final table.
--
Filed Under:
The World Series of Poker