Published on July 6th, 2007 7:05 pm EST
Vinny Vinh has been in a strong chip position heading into day 2 of two World Series of Poker events this year. In both cases, Vinh disappeared on the second day, and was eventually blinded down and cashed for a much smaller amount than he might of.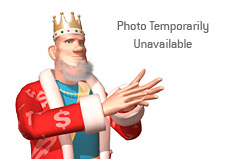 Well, Vinh has done it again, making it the perfect trifecta for the World Series of Poker this year. He was scheduled to play in Day 1A of the World Series of Poker main event, but didn't show up. That makes THREE days that Vinh has missed this year. Luckily for Vinh, his friends told WSOP staff that Vinh was in the hospital, and they pulled his stack off the table and told Vinh's friends that he could either get a refund or play on another day.
One can only hope that Vinh gets help for his problems (whatever they may be, many are speculating that he has a crippling addiction to drugs), or Vinny Vinh might not survive until next year's World Series of Poker. Not only is he presumably hooked on drugs, but apparently he owes many people a lot of money.
The person I feel sorry for? Vinh's backer at this year's World Series of Poker. How much money has he lost out on cause Vinh couldn't pull it together for day 2? Vinh's backer must feel like Stu Ungar's backer after Ungar overdosed the night before the World Series of Poker main event final table while a huge chipleader.
Just another poker talent heading down the drain if he doesn't get substantial help, and fast.
--
Filed Under:
The World Series of Poker