Ivey Claims That Casino "Intentionally Destroyed" Cards
Published on July 25th, 2015 8:50 pm EST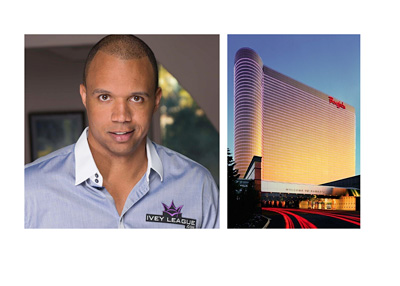 The Phil Ivey/"edge sorting" story continues to move along.
Earlier this week, Phil Ivey and his co-defendent, Cheung Yin Sun, filed a countersuit against the Borgata in Atlantic City.
The Borgata Casino claims that Phil Ivey won $9.6 million "fraudulently" during multiple Punto Banco sessions in 2012. The Borgata claims that Ivey and his associate, Cheung Yin Sun, improperly enriched themselves at the casino's expense using something called "edge sorting".
"Edge sorting" occurs when players use improperly cut cards to gain an advantage on the casino. Properly cut cards will have a perfectly symmetrical design on the back, while an improperly cut card will have an asymmetrical design. Ivey and his associate, the casino claims, would request that certain cards in the deck be turned 180 degrees. By doing this, Ivey and his associate would know which cards in the deck were Sevens, Eights or Nines without them having to be flipped over. This gave Ivey an advantage over the casino - an advantage that he exploited for nearly $10 million.
A few months after Crockfords refused to pay out millions of dollars to Ivey after alleging that he had utilized "edge sorting" to beat them, Borgata Casino followed suit and filed suit against Ivey.
-
Phil Ivey has been very adamant since Day 1 that he was, in fact, edge sorting.
Ivey, however, maintains that the casinos were obligated to inspect their cards to ensure their quality and that he was simply gaining a legal advantage over the house.
In a countersuit that was filed earlier this week, Ivey said that the casino and its employees were responsible for ensuring that the cards were of sound quality. In addition, Ivey says, the casino "intentionally destroyed" all of the cards that were used by Ivey during his infamous 2012 baccarat sessions, and that these cards were crucial to his defense of the lawsuit.
Ivey and Sun have demanded judgment against Borgata for "fraudulent concealment of evidence". Ivey and Sun are seeking compensatory damages, consequential and punitive damages, interest, attorneys' fees and reasonable costs and "any other relief the Court deems equitable and just".
-
The "edge sorting" story, it seems, is far from over.
--
Filed Under:
Other Poker News