Heads-Up Cash Games, High Stakes Games Removed
Published on July 28th, 2015 11:31 pm EST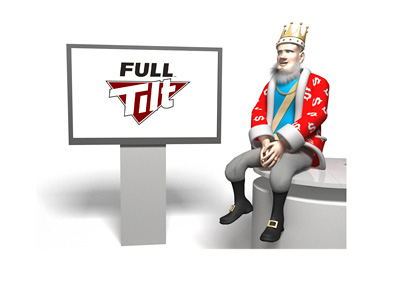 Earlier today, Full Tilt Poker unleashed some pretty major changes in order to make their site more friendly to recreational players.
The biggest change? Full Tilt Poker has changed the way that their cash games are run in order to make them "more like a live poker room experience".
For instance - let's say that you sit down one evening and want to play some $1/$2 No Limit Hold'em. Instead of scanning through a crowded lobby, you will simply indicate the game and the stakes you want to play. After that, you will be automatically seated at a table.
Full Tilt Poker will also merge short-handed games, just like at a live poker room. So, if there are two tables of NLHE with three players, the two tables will be merged into one six-handed table.
Heads-up cash games, which were often frequented by more experienced players looking to take advantage of lesser-skilled players, have been removed entirely from Full Tilt Poker.
In addition, high stakes cash games, Mixed games, Draw and Stud have all been removed from Full Tilt Poker as well. These games largely catered towards more experienced players - if you want to play online Draw, Stud, Mixed games or high stakes cash games, Full Tilt Poker is saying, head over to Pokerstars.
-
Full Tilt Poker has been struggling since Pokerstars bought the company a few years ago. Their player numbers have been underwhelming, as many players have chosen to remain at Pokerstars or go elsewhere.
Full Tilt Poker 1.0 put a major focus on high-profile professional players such as Phil Ivey and Tom Dwan. In order to draw eyeballs, Full Tilt Poker 1.0 instituted ridiculously big cash games and signed a number of pros to sponsorship deals.
Full Tilt Poker 2.0, however, has gone in the exact opposite direction, severing ties with Gus Hansen, Tom Dwan and Viktor Blom, while also taking away almost all of the games and stakes that appeal to the more experienced players.
-
Will Full Tilt Poker's aggressive moves make an impact?
--
Filed Under:
Online Poker Rooms