Will Recent Changes Help?
Published on August 10th, 2015 3:58 am EST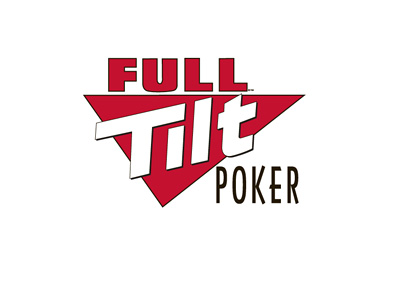 When the Rational Entertainment Group purchased Full Tilt Poker in the summer of 2012, many people assumed that Full Tilt Poker would quickly resume its role as the second largest online poker site in the world. With Rational's financial backing and Full Tilt Poker's popular software, most people assumed that Full Tilt Poker would quickly return to prominence following its collapse after the events of "Black Friday".
In the aftermath of "Black Friday", former customers of Full Tilt Poker fled for the safety of Pokerstars. Pokerstars had wasted no time in reimbursing their former US customers, and they helped to solidify the standing of Pokerstars in the online poker community. Despite Full Tilt Poker's heavily damaged reputation, most felt as though people would return to the site with Rational as the new owners.
The expected return of players to Full Tilt Poker, however, never really happened. The first few months were underwhelming, and Full Tilt Poker has suffered a steady decline in activity ever since. Much like a social networking application that was once popular and is now fading, Full Tilt Poker has been unable to reverse the decline in user numbers. Less players means less ring game action and tournament players, which translates into less numbers of tables in action and smaller tournament prize pools.
Full Tilt Poker unveiled a number of bold changes in July that they are hoping will re-energize the site. These changes include the elimination of heads-up cash game tables, the automatic joining of short-handed cash game tables and the elimination of high stakes cash games and less popular variations of poker. These changes have been made in an attempt to appeal to recreational players, who are, in fact, the lifeblood of sites such as Full Tilt Poker and Pokerstars.
The problem with these changes is that the more experienced players on the site are going to be very unhappy. Anybody who calls themselves a "grinder" is likely not going to play on Full Tilt Poker any longer, and this has translated into even lower cash game numbers for the site.
According to Pokerscout.com, Full Tilt Poker has had an average of 800 real money ring game players on their site over the past 7 days. This is down from approximately 1,000 before Full Tilt Poker instituted its most recent changes, and from 1,500 six months ago. As of this moment, Full Tilt Poker is the eighth most active poker site in the world, behind the likes of Winamax.fr and Pokerstars.es.
-
According to Full Tilt Poker, more changes are coming.
The question - is Full Tilt Poker still salvageable at this point?
Source:
Pokerscout.com
--
Filed Under:
Online Poker Rooms