Pokerstars Dives Headfirst Into Daily Fantasy Sports Market
Published on August 14th, 2015 9:06 am EST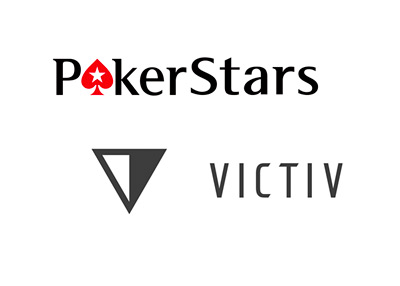 Not that long ago, Pokerstars offered online poker to its customers and nothing else.
When Amaya, Inc. purchased Pokerstars and Full Tilt Poker last summer, the Canadian company vowed to transform Pokerstars into an online gaming company that could compete with the likes of William Hill. In addition to online poker, Amaya, Inc. also planned to continue a roll out of an online casino product, as well as introduce sports betting and daily fantasy sports to their suite of products.
On Thursday morning, Pokerstars announced that it was diving headfirst into the daily fantasy sports space by acquiring the Austin, Texas-based Victiv, which is the third-largest daily fantasy sports site in the world.
Pokerstars said that they are going to re-brand Victiv as "Starsdraft" in the short-term. In the long-term, the daily fantasy sports product will be integrated fully into Pokerstars' online gaming platform.
Terms of the Pokerstars/Victiv deal were not released.
-
Daily fantasy sports has grown in leaps and bounds over the past couple of years.
Thanks to a carve-out for fantasy sports in the UIGEA, daily fantasy sports is legal in the United States (though some states are not able to participate). DraftKings and Fanduel are currently the 800 pound gorillas of the daily fantasy space - it seems as though rarely a day goes by when one of the two sites isn't inking a major new deal. Fox Sports, for instance, recently invested in DraftKings, while the NBA has an equity position in Fanduel. Major sports franchises, such as the Los Angeles Lakers and New England Patriots, have also partnered with daily fantasy sites as well.
Many poker players also enjoy daily fantasy sports, which is why this acquisition is a no-brainer for Pokerstars. Daily fantasy sports, much like poker, is all about liquidity - more players equals bigger guarantees which translates into even more players. With Pokerstars entering the space, they might just have the marketing might to successfully do battle with the likes of DraftKings and Fanduel.
-
All in all, a very interesting deal for both Pokerstars and the daily fantasy sports space.
Source: Bloomberg.com -
Pokerstars Challenges Daily Fantasy Giants With Victiv Purchase
--
Filed Under:
Online Poker Rooms