Phil Ivey: The Borgata Also Looked To Gain an Advantage on Me
Published on August 27th, 2015 10:48 pm EST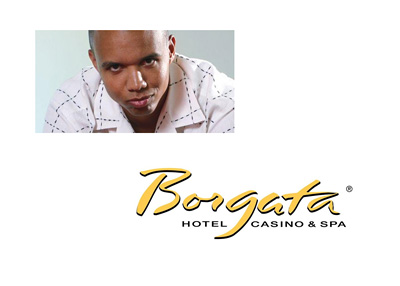 Phil Ivey and the Borgata Hotel Casino and Spa in Atlantic City are currently embroiled in a contentious court battle over the fate of $9.6 million that Ivey and an associate won from the casino in 2012.
After becoming aware of a similar situation involving Crockfords and Ivey, the Borgata sued Ivey for the repayment of $9.6 million in winnings. The Borgata claims that Ivey and an associate were using "edge sorting" to gain an advantage. Here is a definition of "edge sorting":
'"Edge sorting" occurs when players use improperly cut cards to gain an advantage on the casino. Properly cut cards will have a perfectly symmetrical design on the back, while an improperly cut card will have an asymmetrical design. Ivey and his associate, the casino claims, would request that certain cards in the deck be turned 180 degrees. By doing this, Ivey and his associate would know which cards in the deck were Sevens, Eights or Nines without them having to be flipped over. This gave Ivey an advantage over the casino - an advantage that he exploited for nearly $10 million.'
-
Ivey has countersued the Borgata, claiming that the casino intentionally destroyed the cards that were used during the fateful sessions. Ivey has claimed that the casino was responsible for preserving the cards and that they have committed a "fraudulent concealment of evidence". Ivey and his associate are seeking compensatory damages, consequential and punitive damages, interest, attorneys' fees and reasonable costs, as well as "any other relief the Court deems equitable and just."
-
When the lawsuit against Ivey was first revealed, many high-profile poker players scoffed at the notion that Ivey had somehow gotten over on the casino. After all, people said at the time, casinos look to exploit every advantage that they can.
Ivey brought up this point in a court filing earlier this week, claiming that he was plied with "free alcohol served by only the most curvaceous and voluptuous females in the industry" in order to distract him from his play. According to Ivey, the casino does this so that their customers engage in sub-optimal play, which would provide a large advantage to the house.
Ivey's lawyers are seeking a statement from the Borgata's food and beverage manager as to how the casino uses its own "institutional methods" to "disadvantage high rollers".
Here is more from Ivey in the court filing:
"It distracts you from your playing. I mean, anything they can do to give themselves an advantage. Everyone knows that alcohol impairs your judgment, and they offer that, and they have the pretty cocktail waitresses and they'll all very flirty. They're talking to you, you know. I got quite a few numbers."
-
The battle between the Borgata and Ivey continues to get more interesting by the day.
Source: St. Louis Post-Dispatch -
Poker player Phil Ivey says casino used booze, sexy servers to distract gamblers
--
Filed Under:
Other Poker News