GVC Holdings Wrests Bwin.Party Away From 888 Holdings
Published on September 7th, 2015 12:28 am EST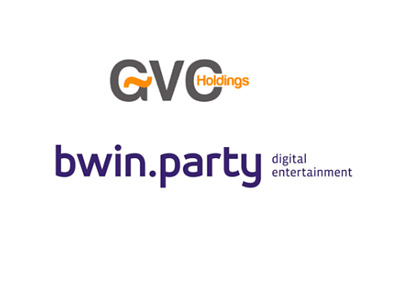 GVC Holdings really, really wanted to acquire Bwin.Party. After multiple bid increases and the threat of a hostile takeover, GVC Holdings finally won the battle for Bwin.Party on Friday after Bwin.Party agreed to be acquired for 1.06 billion pounds, or about $1.6 billion USD.
Friday's announcement concludes the battle to acquire Bwin.Party, which is the parent company of Partypoker and other brands. Earlier in the year, Bwin.Party had agreed to be acquired by 888 Holdings after deeming that a higher offer from GVC Holdings had "additional execution risks". These risks alluded to Amaya, Inc., which was originally involved in the first bid to acquire Bwin.Party. Amaya, Inc., which owns the Pokerstars and Full Tilt Poker brands, is having issues getting into the US market and this was a deal-breaker for Bwin.Party's board.
Undeterred, GVC Holdings (which owns the Sportingbet and Betboo brands), enlisted the services of Cerberus Capital Management to push forward with a new bid. While Bwin.Party and 888 Holdings had agreed to a deal, Bwin.Party still had the option to back out, provided that they paid 888 Holdings a 5.7 million pound break-up fee.
In order to entice Bwin.Party's board to change their minds, GVC Holdings issued a number of bids. At the end of the day, the money was too hard to ignore and Bwin.Party elected to go with the richer bid. 888 Holdings, which had been within a whisker of winning the bidding war, was forced to walk away with nothing more than a break-up fee and a number of angry shareholders. Shares of 888 Holdings fell sharply on the news, as investors fretted about 888 Holdings' place in a quickly consolidating online gaming market.
-
At one time, Partypoker, not Pokerstars, was the 800 pound gorilla of the online poker world. Prior to the UIGEA becoming law in the United States in 2006, PartyPoker was the market leader and Pokerstars was playing catch-up. After PartyPoker pulled out of the United States and Pokerstars elected to remain, Pokerstars became the market share leader in the industry and never looked back.
Partypoker struggled in a landscape of ever-increasing competition and regulatory issues. In the end, Bwin.Party elected to throw in the towel and look for a buyer. The process was a long one, as many companies were only interested in pieces of the Bwin.Party company. Bwin.Party held firm to their desire to be acquired in full, and their patience finally paid off with a $1.6 billion USD offer from GVC Holdings.
--
Filed Under:
Online Poker Rooms