John Juanda, David "Devilfish" Ulliott Amongst The List of Finalists
Published on September 9th, 2015 2:21 am EST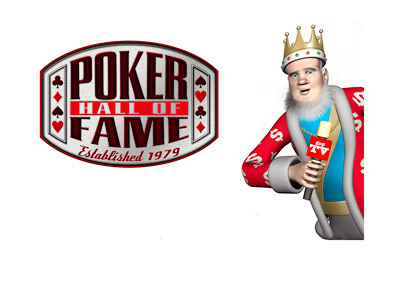 Earlier today, the list of the ten finalists for the 2015 Poker Hall of Fame class was released on WSOP.com.
The list of names was brought about by a public nomination process and a subsequent screening by the Poker Hall of Fame Governing Council.
The list looks like this:
Chris Bjorin
David Chiu
Bruno Fitoussi
Jennifer Harman
John Juanda
Carlos Mortensen
Max Pescatori
Terry Rogers
Matt Savage
David "Devilfish" Elliott
Of this list of 10 finalists, four are new candidates for inclusion into the PHOF (Terry Rogers, Matt Savage, Max Pescatori, David Elliott), three were on last year's list (David Chiu, John Juanda and Carlos Mortensen) while the remaining three were nominated prior to 2014 (Chris Bjorin, Bruno Fitoussi, Jennifer Harman).
-
The voting process now switches to the next stage, where the 23 living Hall of Fame members and a 16-person media panel will cast their votes for inclusion into the Hall of Fame. Here are the criteria that voters must consider:
-a player must have played poker against acknowledged top competition
-be a minimum of 40 years old at time of nomination
-played for high stakes
-played consistently well, gaining the respect of peers
-stood the test of time
-for non-players, contributed to the overall growth and success of the game of poker, with indelible positive and lasting results
-
The 2015 inductees will be announced during a ceremony that will take place sometime between November 7th and November 10th.
Source: WSOP.com -
Ten Finalists Chosen For 2015 Class of Poker Hall of Fame
--
Filed Under:
The World Series of Poker