NFL Opening Weekend Has Poker World Mesmerized
Published on September 12th, 2015 8:15 pm EST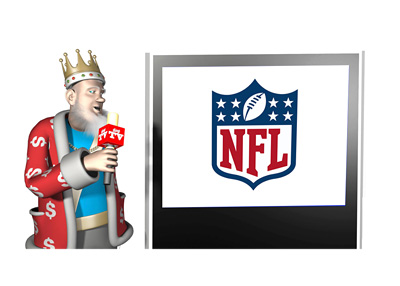 Pokerstars' WCOOP may be in full swing right now but something else has the poker world mesmerized - the start of the NFL season.
The Twitter accounts of many of poker's top players have moved from discussions of hands and various scandals in the poker world to talk of DSTs and Flex players and value running backs.
Over the past couple of years, daily fantasy sports has grown in leaps and bounds, as the top sites in the space (Fanduel and Draftkings) have done deals with the likes of ESPN, Fox and the NBA. Just like with poker tournaments, there are million dollar payouts available to those who finish at the top of some of the opening weekend tournaments on both Fanduel and Draftkings.
Poker players love to gamble and most love sports, so the lure of daily fantasy sports is easy to see. In addition, with online sports betting illegal in most of the United States, daily fantasy sports gives people a chance to put serious money down on the NFL. There are people who will be sinking many of thousands of dollars into their daily fantasy line-ups this weekend.
Pokerstars has jumped on the daily fantasy sports train just ahead of the start of the NFL season, as they recently completed a deal to buy Victiv. The site, which is now officially known as StarsDraft, is now part of the suite of games that is offered by Amaya, Inc., which is the parent company of both Pokerstars and Full Tilt Poker.
The same UIGEA (Unlawful Internet Gambling Enforcement Act of 2006) that led to the withdrawal of many online poker sites from the United States is the same bill that has helped lead to the surge in popularity of sites such as DraftKings and Fanduel. The reason? The bill had a carve-out for fantasy sports. At the time, nobody considered that daily fantasy sites might pop up in the future - the bill had traditional fantasy leagues in mind.
-
If you actively follow poker players on Twitter, don't be surprised if their accounts are filled with talk of the NFL, and not the WCOOP, this weekend.
--
Filed Under:
Other Poker News