Hellmuth Answering Questions About UltimateBet, Legalized Online Poker in the United States
Published on September 18th, 2015 1:01 am EST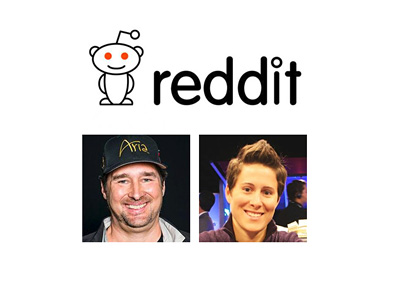 Two of the most successful tournament players of all time, Phil Hellmuth Jr. and Vanessa Selbst, are currently conducting AMAs (Ask Me Anything) on Reddit.
Phil Hellmuth Jr. is doing his AMA to help promote Poker Central, a new 24/7 poker TV channel that is debuting on October 1st. According to Hellmuth, the "Poker Brat" is a partner in this venture.
Selbst, on the other hand, is using her AMA to help promote a charity poker tournament on September 29th called "Blinds and Justice". Selbst, in addition to performing her duties as a member of "Team Pokerstars Pro", is also a board member for the Urban Justice Center.
-
Phil Hellmuth will be answering questions until September 20th and has already answered questions regarding Ultimatebet, online poker legalization in the United States and his new venture, Poker Central. In regards to Ultimatebet, Hellmuth said that he was "proud to have had a big role in forcing an investigation at UB, which led to $25 million being returned to the players". In addition, Hellmuth said that he could have left the site to sign with Full Tilt Poker but chose to remain because it was "the right move". As you can imagine, Hellmuth's comments have already brought a strong response on Twitter and poker message boards.
-
Vanessa Selbst, on the other hand, has answered questions regarding her perceived prickly personality ("..the only thing I really care about is what people who've actually met me say"), the "Blinds and Justice" tournament that is taking place on September 29th and her most masterful fold.
-
I've included links to both AMAs below:
Phil Hellmuth AMA
Vanessa Selbst AMA
--
Filed Under:
Other Poker News