First Place Finisher Will Walk Away With $1,760,500
Published on September 27th, 2015 10:18 pm EST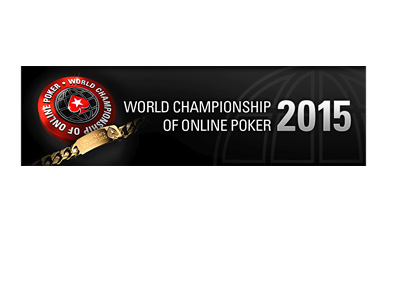 The 2015 WCOOP (World Championship of Online Poker) main event, which is set to run for three days, ended up attracting a field of 1,995 participants this year.
Pokerstars guaranteed a minimum prize pool of $10 million for this event, with the eventual first place finisher being guaranteed a minimum of $1.5 million. The 1,995 player turnout means that Pokerstars had a very slight overlay for this event, as an even 2,000 players would have generated a total prize pool of $10 million.
As mentioned, this is a three-day event, with Day 1 set to pause after Level 22 has been completed. After that, Day 2 will be paused when the final table has been set, with the final day of play set to start at 14:30 ET on Tuesday, September 29th.
-
Here is what the final table payouts will look like, barring any sort of deal being completed:
1st - $1,760,500
2nd - $1,210,000
3rd - $790,000
4th - $562,500
5th - $400,000
6th - $273,000
7th - $200,000
8th - $150,000
9th - $100,000
The top 243 spots will pay out a minimum of $12,000.
-
As of this moment, "kawachi1984" is leading the event with a number of hours left in Day 1.
Some of the more notable players who are still alive in the event include "Big Huni", "aejones" and "ImaLuckSac".
--
Filed Under:
Online Poker Rooms