Eric Hollreiser: "Current Self-Regulatory Practices Have Fallen Short"
Published on October 7th, 2015 10:39 pm EST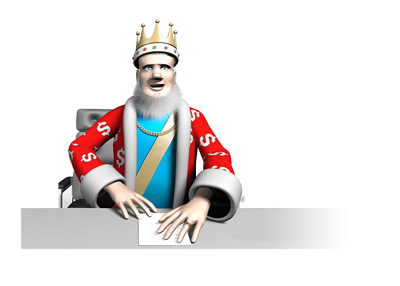 Over the past week or so, the quickly growing daily fantasy sports space has been beset by a scandal that will likely lead to major industry changes.
The daily fantasy sports industry is dominated by two players - FanDuel and DraftKings. Last week, a DraftKings employee inadvertently leaked player ownership data before the start of the weekend's slate of NFL games. It was later revealed that this employee had won hundreds of thousands of dollars on Fanduel.com, including a $350,000 second place score the week before. At the time, there were no rules in place that prohibited DraftKings employees from playing on a rival site. In short, this employee was using "insider" data to gain an advantage and make money on other sites.
The fallout of this news has already been felt, as the New York attorney general has opened an inquiry into the matter. According to reports, ESPN will be, at least temporarily, removing the integration of daily fantasy sports from their broadcasts. Fanduel and DraftKings have some high profile investors, including three of the four major sports leagues in North America, and it will be interesting to see how they react to these latest industry developments.
-
Amaya, which recently acquired daily fantasy sports site Victiv and rebranded it as StarsDraft, revealed earlier today through their Head of Corporate Communications, Eric Hollreiser, that they will be calling for the regulation of the industry. Here is what Hollreiser said today via Twitter:
"Recent incidents involving the practices of leading DFS companies demonstrate that current self-regulatory practices have fallen short 1/5"
"and that we need stricter state regulation consistent with existing state consumer protections for other gaming activities. 2/5"
"Amaya and http://StarsDraft.com call on state regulators to adopt tougher restrictions that safeguard players and institute 3/5"
"controls to ensure all operators are held to a high standard of consumer protection and business integrity. 4/5"
"We are launching an active effort to work with states to enact legislation that meets the consumer protection interests of all parties."
-
Given the amount of attention that this story has attracted, you can be certain that some sort of government regulation of the industry is coming.
--
Filed Under:
Online Poker Rooms