Published on July 8th, 2007 7:18 pm EST
Pokerstars continues to lead the way in terms of unleashing interesting new tournaments on the public. They have done it again, adding two tournaments to their Sunday line-up that has many in the online poker world buzzing.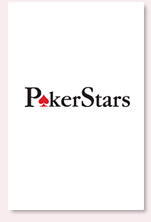 First off, Pokerstars has made all of those lower limit tournament players salivate by adding the Sunday 100 Grand. Here's the kicker though.. the buyin is only $10+$1. Pokerstars wasn't sure about just how popular this tournament would be, but the people spoke loud and clear, as the tournament filled up days before it was to begin. 15,000 people filled the tournament, making for a first place prize of $18,900.00. Such a large first place prize from such a small buy-in will undoubtedly make this the most popular tournament of the week across all of the sites. How many people would have signed up if there wasn't a cap? 20,000? 25,000? Will Pokerstars allow more players next week, based on the numbers that they saw this week? We'll soon see, but this was a brilliant move by Pokerstars.
The other extremely interesting tournament that Stars added is the $10k heads-up tournament that takes place on Sundays. A $10k buyin tournament that pits the best and brightest poker stars against each other in heads-up play. The cool part is that each player starts with a 10k stack and there are 30 minute levels, so there is tons of play. This week you saw the likes of ActionJeff, AK87 and Genius28 squaring off against each other.
Pokerstars continues to lead the way in terms of offering the most interesting slate of tournaments for their users. Very smart moves on their part.
--
Filed Under:
Online Poker Rooms