Micon To Receive Maximum Two Years of Probation
Published on November 3rd, 2015 10:43 pm EST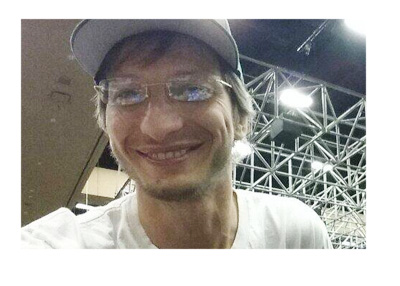 Earlier today, District Court Judge Kerry Earley sentenced Bryan Micon (former Chairman, affiliate manager of the now defunct Bitcoin poker site, Seals with Clubs) to a maximum of two years probation. In addition, Micon will also have to pay a $25,000 fine and surrender "certain items" that were seized in a February raid of his house.
Micon had been heavily involved with Seals With Clubs for a number of years, where he billed himself as the site's Chairman and affiliate manager. Seals With Clubs, which accepted players from Nevada, attracted scrutiny from the state's gaming authorities. This scrutiny translated into a February raid of Micon's house, where the "King of All Degenerates" was handcuffed and held by authorities for a number of hours. In addition, a number of Micon's computers and electronics devices were seized as authorities looked for evidence of Micon's dealings with Seals with Clubs.
Authorities elected not to immediately charge Micon with anything, which meant that he was free to leave the country. Micon and his family, who were apparently already planning an extended trip to Antigua, immediately left the United States and arrived in the Caribbean a short time later. Micon launched another Bitcoin site while in Antigua, SWCPoker.eu, which is still in operation today, though Micon publicly revealed that he was "stepping down" from his role with the room a number of months ago.
While in Antigua, Micon was charged with one felony count of operating an unlicensed interactive gaming system. After some soul searching, a failed campaign to raise money and consultations with his lawyers, Micon returned to Nevada to face the charge.
-
According to reports, Micon is now working at a drone company in Las Vegas. Micon will continue to reside in Nevada until his probation has been completed.
Source: VegasInc.com -
Bitcoin poker site operator gets probation
--
Filed Under:
Other Poker News