Shares Collapsed Following Release of Company's Q3 Earnings Report
Published on November 13th, 2015 9:53 pm EST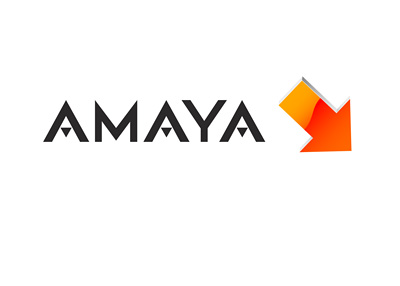 It wasn't a good week for Amaya, Inc.
Shares of Amaya, Inc., which is the company that owns Pokerstars, Full Tilt Poker and the European Poker Tour, tanked over 37% over a two-day period earlier this week after the company released their Q3 earnings report.
During their earnings conference call, company officials lowered their revenue and earnings expectations for the rest of the year, pinning much of the blame on a strengthening US dollar. This sent investors in the company to the exits, as shares of Amaya, Inc. traded straight down over a couple of very volatile trading sessions.
Prior to the release of their Q3 earnings report, shares of Amaya, Inc. were trading at $23.56 on the Nasdaq stock exchange. By the end of trading on Tuesday, AYA shares had been cut down to $15.99 - by Wednesday afternoon, a single share of the company would have cost you $14.80.
Shares of Amaya, Inc. recovered slightly at the end of trading on Friday, finishing at $16.38 for the week. The damage has been done, however, and most of the momentum that the company had following the Pokerstars/Full Tilt Poker acquisition has seemingly evaporated.
-
Amaya, Inc. has taken it on the chin as of late.
To start, the strengthening US dollar (if the company is to be believed) has taken a dramatic toll on their revenue and profit numbers.
Next, the company decided to take an ill-timed dip into the daily fantasy sports waters, acquiring Victiv and rebranding the company just before the DFS industry ran into all sorts of trouble. In addition, the full-scale launch of the company's sports betting brand, BetStars, has been delayed until sometime in 2016.
Finally, Pokerstars and Full Tilt Poker have made some changes over the past number of months which have brought howls of outrage from their most active customers.
-
In short, this hasn't been a good stretch of months for Amaya, Inc., and it will be interesting to see if they will be able to regain the confidence of their investors.
--
Filed Under:
Online Poker Rooms