$3.3 Million Worth of Common Shares Purchased Over The Past Week
Published on November 20th, 2015 6:13 am EST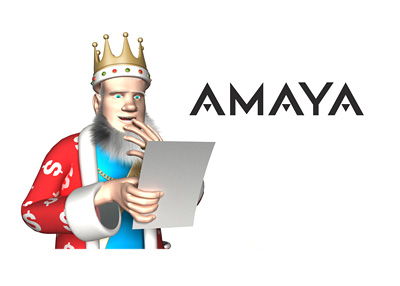 The sky is falling at Amaya, Inc. (at least according to the stock market) but company insiders are seemingly confident in the company's prospects going forward.
This is the message that was sent by three members of Amaya's management team earlier this week when they announced that they had purchased an aggregate of 157,460 common shares of the company on the open market. David Baazov, who serves as Amaya's Chairman and CEO, purchased 110,000 common shares for a total purchase price of $2.3 million between November 12th and November 18th, while Marlon Goldstein (Executive Vice President, Corporate Development and General Counsel) and Rafi Ashkenazi (CEO, Pokerstars and Full Tilt Poker) purchased an additional 47,460 shares between the two of them for a total purchase price of $1 million.
Amaya's management team is doing all it can to reassure worried investors right now, as shares of the company have slumped badly as of late. Amaya, Inc. recently announced its Q3 earnings and revealed that it was scaling back its revenue and earnings estimates for the year. The company, which blamed the earnings and revenues decline on a strong US dollar, saw its shares fall dramatically after the release. Shares of Amaya, Inc., which nearly touched $40 earlier this year on the Toronto Stock Exchange, closed trading on Thursday at just $21.74.
The company, which has announced a number of unpopular changes as of late, also said that its sports betting product will be launched sometime in 2016.
-
Amaya, Inc. has had some positive news recently (namely the announcement of its forthcoming foray into the New Jersey online gaming market) but the overall news flow has been decidedly negative. The company's image has taken a hit as of late thanks, in large part, to changes to its rewards program. Many people now feel that the new owners of Pokerstars and Full Tilt Poker are strictly focused on the bottom line, whereas the previous owners were more concerned with being player friendly.
--
Filed Under:
Online Poker Rooms