Lexalt: Previous Interpretation of 1961 Wire Act Should Be Used
Published on November 27th, 2015 5:00 am EST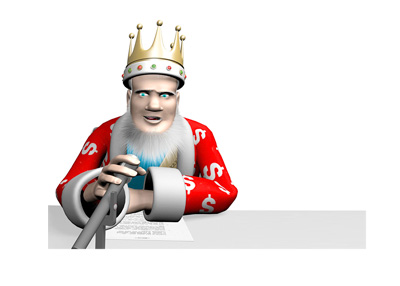 Earlier this week, Nevada Attorney General Adam Lexalt revealed that he plans on signing a letter supporting The Restoration of America's Wire Act (RAWA), which would outlaw online gaming in the United States. By signing the letter, Lexalt would be falling in line with Sheldon Adelson, the Chairman and CEO of the Las Vegas Sands Corporation, who has made it his life's mission to see online gambling banned in the United States.
In coming out in support of RAWA, Laxalt said that then Attorney General Eric Holder had erred in not consulting all involved "to make sure that we can keep consumers safe". In September of 2011, the US Department of Justice released a legal opinion in which they said that "interstate transmissions of wire communications that do not relate to a sporting event or contest fall outside the reach of the Wire Act". This decision resulted in a number of states launching their own frameworks for legalized online gambling or online poker, including Nevada, Delaware and New Jersey.
According to Lexalt, the country needs to return back to the "status quo" when it comes to online gaming.
-
Lexalt's words did not sit well with Nevada Governor Brian Sandoval, who officially welcomed legalized and regulated online poker to the United States back in 2013. In addition, Gov. Sandoval also signed a liquidity sharing agreement with Delaware that went into effect earlier in the year.
According to Sandoval, Lexalt's beliefs re: online poker are a slap in the face to a state that counts gaming as its most important industry. In a statement, Sandoval said that he was concerned that "anyone representing the state's legal interests would speak out against current state law in our leading industry. At its core, this is a state's rights issue and I disagree with the Attorney General that a federal government one-size-fits-all solution is in the best interest of Nevada."
The Nevada Gaming Commission and MGM Resorts International have also come out publicly against Lexalt's comments, saying that RAWA would represent a backwards step for the industry.
-
The fledgling legalized online gaming industry in the United States, which has struggled mightily since its inception, is up squarely against the money and influence of Sheldon Adelson. Adelson has shown his willingness to shovel tens of millions of dollars into causes that he believes in, though the companies who support the online gaming industry in the United States aren't willing to back down either. Thankfully there are strong voices that stand behind the industry, including Nevada Governor Brian Sandoval.
--
Filed Under:
Online Poker Rooms