Negreanu Tries To Mitigate Damage Done By Recent Changes to Pokerstars' VIP Program
Published on December 1st, 2015 5:57 pm EST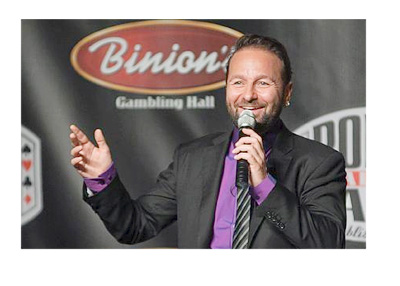 A few years ago, serving as the face of Pokerstars was a pretty easy gig.
At the time, Pokerstars, still under the ownership of Isai Scheinberg and company, was loved by the vast majority of the online poker population. The company, which had a pristine reputation in the time leading up to "Black Friday", bolstered their standing in the online poker world even further after completing the acquisition of Full Tilt Poker and saving the balances of the site's customers. After the Full Tilt Poker acquisition was completed, Pokerstars was the belle of the ball and almost universally loved - a comfortable and safe place for casual players to gamble a few bucks on a Saturday night and a profitable place for grinders to churn out a living.
As mentioned, with Pokerstars' reputation at the time, Daniel Negreanu had a pretty easy job representing the site. Sure, he was undoubtedly busy doing various promotional events for the company, but he never had to worry about the company's standing in the poker world, as that was unquestioned.
Things started to change, however, after Amaya, Inc. closed its acquisition of Pokerstars and Full Tilt Poker. Amaya, Inc. is a publicly traded company that has shareholders to answer to - at the time that the acquisition was announced, many people figured that players would be squeezed so that Amaya, Inc. could make more money. After all, Amaya, Inc. incurred billions of dollars to debt to close the transaction and they are a for-profit venture.
A number of initial changes were implemented in order to increase Amaya's bottom line, though things really came to a head recently when substantial changes were announced to Pokerstars' rewards program. PlatinumStar, SuperNova and SuperNova Elite players were hit especially hard as Amaya, Inc. revealed that their rewards would be significantly scaled back in 2016. In addition, Pokerstars also announced that VPPs would no longer be given out in a number of different higher-limit cash games.
The news inspired the ire of many in the high stakes cash game community. As a matter of fact, a number of these players banded together and are currently in the midst of a three day strike which is set to last until December 3rd. In addition to refraining from playing on Pokerstars during that time, these players will also be withdrawing a portion of their money from the site.
Enter Daniel Negreanu, the man who is the face of Pokerstars. Negreanu, who is extremely responsive and never afraid to offer his opinion, has found himself at the center of the storm as people continue to rage against Pokerstars. Negreanu has taken to his website (Full Contact Poker) and other outlets to respond to the controversy. Negreanu, who has said that the changes were necessary for the long-term health of online poker and were a long time coming, has tried to mitigate some of the damage that is currently being inflicted to Amaya, Inc. and the Pokerstars brand. Negreanu, however, has admitted that the company has made a number of missteps, including breaking promises to high limit players who were promised a certain level of rewards in 2016. In addition, Negreanu has faulted the company for the way that the news was released to the public.
-
Negreanu has said that there are changes coming that people will be happy about, though that is small consolation to the people who are currently boycotting Pokerstars.
Negreanu, who surely receives a small fortune repping the world's largest online poker company, is now learning what it's like to be the face of a company that is suddenly not so popular and beloved.
--
Filed Under:
Online Poker Rooms