Ike Haxton Follows Alex Millar Out The Door
Published on January 1st, 2016 4:02 pm EST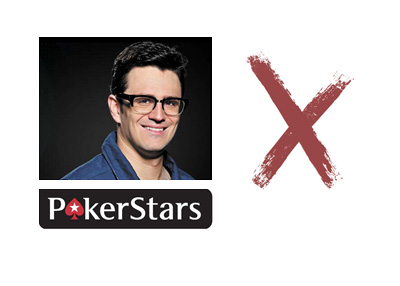 Earlier today, Isaac Haxton announced on TwoPlusTwo (link below) that he was "resigning" from Pokerstars. Haxton revealed that his Pokerstars Team Pro Online contract had expired and that he had chosen not to renew it.
With this move, Haxton becomes the second high profile player to defect from Pokerstars in recent weeks, as Alex Millar, aka "Kanu7", also announced that he would no longer be representing Pokerstars via his Twitter account.
-
Both Haxton and Millar said that their decision to leave Pokerstars had to do with the site's recent changes to its VIP program.
Haxton, in his post on TwoPlusTwo, said that the site had acted "unethically" by not providing SuperNova and SuperNova Elite players the benefits that they thought that they had earned for 2016. Haxton said that "I cannot in good conscience continue to endorse a poker site that treats its players this way".
Pokerstars had said that its decision to scale back on the benefits provided to the site's most active cash game players was necessary to provide balance to the poker ecosystem. Many people, however, feel that the move was simply a cash grab designed to pad the pockets of Amaya, Inc. and its shareholders. A number of high limit cash game players staged a three day strike in December to protest the changes, though the sit-out did nothing to change the site's plans.
-
Shares of Amaya, Inc. have been cratering in recent months thanks to a number of different issues. The company blamed a strong US dollar for a miss in revenues and earnings expectations in a recent earnings report, though others are pointing to a number of unpopular decisions that the site has made over the past year as the reason for their recent struggles.
In any event, Haxton's decision not to ink a new deal with Pokerstars is yet another piece of bad news for the company.
Source: TwoPlusTwo.com -
Resigning From Pokerstars
--
Filed Under:
Online Poker Rooms