FanDuel CFO Throws Poker Industry Under The Bus
Published on February 13th, 2016 2:24 pm EST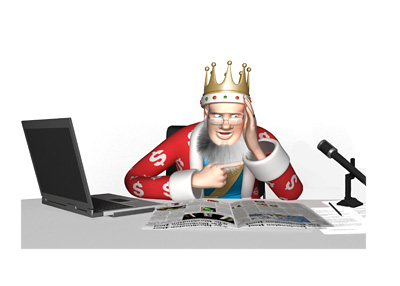 The New York Times and PBS recently conducted a joint investigation of online sports betting and daily fantasy sports in the United States. The result? A "Frontline" documentary titled "The Fantasy Sports Gamble", which you can view at the end of this article.
Over the course of the investigation, the daily fantasy sports industry, which has grown in leaps and bounds over the past couple of years, started to come under legal pressure from various states. The catalyst was the revelation that a DraftKings employee had used non-public information to construct line-ups on a competitor's site (FanDuel), resulting in hundreds of thousands of dollars in profits. The story brought up serious questions about the industry's lack of rules and regulations and overall legality in the United States.
In 2015, a number of states, including New York, declared that daily fantasy sports was gambling and therefore illegal. A number of states are currently considering regulation of the industry, while other states have outright banned their citizens from playing. The legal wrangling has done serious damage to the industry, as evidenced by ESPN and DraftKings recently calling an end to their exclusive marketing deal, amongst other things. 21st Century Fox recently revealed in a regulatory filing that a portion of its $160 million investment in DraftKings was impaired, with the company recording a $95 million loss on their investment. Instead of spending untold millions on marketing campaigns in order to attract new players, sites such as FanDuel and DraftKings are now spending untold millions on legal fees.
-
In his appearance in the documentary, FanDuel CFO Matt King threw the online poker industry under the bus when he made the claim that poker is not a game of skill. King, of course, then made the claim that daily fantasy sports is a game of skill.
The online poker industry has been making the case that poker is a game of skill for years in order to help become licensed and regulated in the United States. There is plenty of customer crossover between poker and daily fantasy sports (many well-known poker players are very active DFS players and some have even started their own daily fantasy sports ventures), which is why it was interesting to hear King attempt to make the argument that poker is not a game of skill. Aaron "aejones" Jones, for instance, who made his name in the poker industry, recently won $5 million in a major tournament on DraftKings.com.
-
Similar to online poker, the daily fantasy sports industry is now squaring off against companies that have a vested interest in seeing the fledgling industry fail. Instead of fighting against a common enemy, FanDuel seems to be willing to throw the online poker industry under the bus.
--
Filed Under:
Other Poker News