Dual-Brand Strategy To Be Enacted This Spring
Published on February 17th, 2016 6:27 pm EST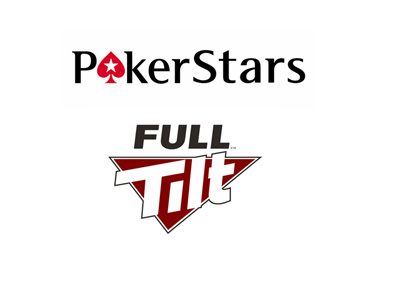 Amaya, Inc., the owner of the Pokerstars and Full Tilt Poker brands, revealed earlier today in a press release that they are going to merge Pokerstars and Full Tilt Poker this spring.
According to the press release, Full Tilt Poker and Pokerstars will be sharing player liquidity and pooling their brands going forward. All of Full Tilt Poker's players will be contacted over the coming months, with Amaya's plan being to create one master account that will be used to access "one market-leading poker product".
Full Tilt players will still be able to utilize the "brand experience that they love", though they will now have access to the extremely large Pokerstars' player pool as well. Pokerstars' players, according to the press release, will benefit from an uptick in player liquidity.
According to the press release, one of the major reasons behind this move was to create a more efficient development environment. For instance, instead of having to service the Full Tilt Jackpot Sit & Go and the Pokerstars Spin & Go products, Amaya, Inc. will now be able to build out just one product instead. This move is going to lead to some redundancies, which Amaya, Inc. has said will lead to the elimination of a number of roles in their Dublin office.
-
Full Tilt Poker has been dying on the vine, so to speak, since their re-launch in 2012. The site has slowly been losing market share since that time and is currently the #11 poker network in the world, well off of their pre-"Black Friday" peak.
For the people who still enjoy using the Full Tilt Poker software, this news will likely come as a welcome surprise, as Full Tilt Poker's player liquidity has fallen off sharply in recent years. According to Amaya, Inc., the combined company will allow these players to utilize the FTP features that they enjoy, such as the player avatars. Other specific Full Tilt Poker features, such as "Rush Poker", will be retained going forward as well.
-
Source: Amaya.com -
Full Tilt Joining the Pokerstars Platform This Spring
--
Filed Under:
Online Poker Rooms