69 Bracelet Events To Make Up 2016 Schedule
Published on February 24th, 2016 1:27 pm EST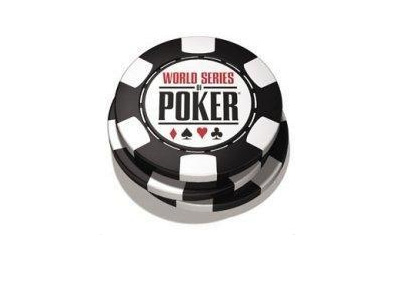 Poker players who have been impatiently awaiting the release of this year's World Series of Poker schedule can breathe a sigh of relief, as WSOP officials finally published the finalized line-up yesterday.
The 47th annual World Series of Poker will run from May 31st to July 18th and feature a total of 69 bracelet events. There are a total of eight new events this year, including a $1,000 Tag Team No Limit Hold'em tournament and a $565 PLO with re-entry event. The other new events include:
-$1,000 Top Up Turbo No Limit Hold'em
-$2,000 No Limit Hold'em
-$2,500 Mixed Triple Draw Lowball
-$1,500 Mixed No Limit Hold'em/Pot Limit Omaha
-$1,500 Mixed Pot Limit Omaha-8/Omaha-8/Big O
-$888 Crazy Eights Eight-Handed No Limit Hold'em
-
There are a number of key changes being implemented to the World Series of Poker this year, including:
-most of the bracelet events will now pay out 15% of the field
-due to the increase in the number of players paid, tournaments will reach the $ earlier
-earlier start times (first event of the day will get underway at 11 am, while the late events will start at 3 pm)
-five times starting chips for all $10,000 events
Some players are unhappy with the new 15% payout structure, though the move is seen as being helpful when it comes to attracting more entries from casual players.
-
The first event of this year's World Series of Poker will be the $565 Casino Employees No Limit Hold'em event. The first open event of this year's World Series of Poker will be the $565 Colossus II tournament, which will have a guaranteed prize pool of $7 million. This event, which gets underway on June 2nd, will see the winner walk away with a minimum of $1 million.
The $1,500 Millionaire Maker will be making its return this year as well. The event, which will begin on June 10th, will see both the winner and runner-up walk away with a guaranteed prize of at least $1 million.
Other notes of interest:
-$50,000 Poker Players Championship is set to begin on Saturday, July 3rd
-$1 million Big One for ONE DROP event will reportedly be taking place later in the year at another location
-the $10,000 main event will begin on Saturday, July 9th
-the final event of the schedule (Event #69) will be the $1,111 Little One for ONE DROP event, which will begin on Tuesday, July 12th
-
The finalized schedule can be viewed below:
Source: WSOP.com -
2016 World Series of Poker Schedule
--
Filed Under:
The World Series of Poker