Published on July 16th, 2007 6:32 pm EST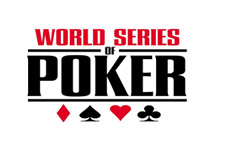 Over a week of intense playing and we have finally whittled the field down to just the final nine, who will all be playing it out for a shot at the $8.2 million dollar final prize.
The most notable player at the final table is probably Lee Watkinson, who is currently sitting at 9.925 million dollars. Watkinson will be sitting in the 9 seat when action begins on Tuesday. Watkinson is probably the most accomplished live tournament player of the entrants left.
The best known online player left in the field is Hevad "Rain" Khan, who is currently sitting with 9.205 million in chips and is sitting in the nine seat. Khan is a very well-known online player, known for his 30 table sessions. Khan won numerous seats to the World Series of Poker through online satellites on Pokerstars.
Here is the complete list of players still left in the event:
Seat 1 - Jon Kalmar - 20.32 million
Seat 2 - Lee Childs - 13.24 million
Seat 3 - Philip Hilm - 22.07 million
Seat 4 - Jerry Yang - 8.45 million
Seat 5 - Raymond Rahme - 16.32 million
Seat 6 - Tuan Lam - 21.315 million
Seat 7 - Alex Kravchenko - 6.57 million
Seat 8 - Lee Watkinson - 9.925 million
Seat 9 - Hevad 'Rain' Khan - 9.205 million
Action gets underway on Wednesday at noon sharp. Who will become famous? One more note: Lee Watkinson qualified through Full Tilt Poker for his main event seat, so if he wins the main Event, he will be eligible for an additional ten million dollars.
--
Filed Under:
The World Series of Poker