Amaya, Inc. Posts Revenues of $389.5 Million in Q4/2015
Published on March 14th, 2016 7:48 pm EST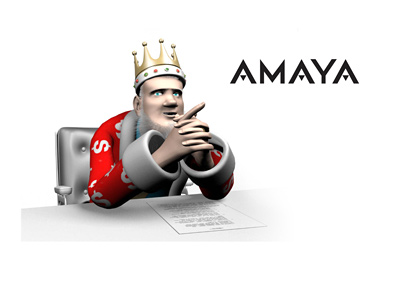 Amaya, Inc., the owner of Pokerstars and Full Tilt Poker, released their Q4/2015 and FY2015 earnings earlier today.
Despite a tumultuous 2015, Amaya, Inc. managed to finish the year on a high note after posting stronger than expected earnings for the fourth quarter. The company posted revenues of over $389 million for the fourth quarter of 2015 and adjusted net earnings per diluted share of 53 cents. Revenues were up 15% over the same period in 2014, while adjusted net earnings were up 24%.
For the year ending 2015, Amaya, Inc. posted revenues of $1.371 billion, up 8% from 2014. Adjusted net earnings per diluted share clocked in at $1.76/share, up 15% from 2014.
-
For the fourth quarter of 2015, 78% of Amaya's revenues came from online poker, while 17% came from their relatively new online casino and sports book offerings.
The company managed to pay off a significant chunk of their debt in 2015, as their total long-term debt total fell from $3.156 billion to $2.587 billion. According to Amaya, the company is expecting to pay $173 million in interest and debt principal payments in 2016.
Aggregate customer registrations increased by 1.99 million to 99 million by the end of the fourth quarter. According to Amaya, registrations now exceed 100 million.
-
Amaya, Inc. also said in their press release that consolidated revenues through the first two months of 2016 were $189 million USD, up roughly 4% from the same period last year.
The company has said that they are withholding formal guidance for 2016 due to the ongoing attempt by David Baazov to take the company private.
-
A few other interesting notes from the press release:
-the company paid over $8.5 million for US lobby expenses in 2015, up dramatically from $3.137 million in 2014
-non-US lobbying expenses in 2015 clocked in at a whopping $10 million+
--
Filed Under:
Online Poker Rooms