Brunson Posts of Successful Operation to Remove Cancer From Body
Published on April 20th, 2016 3:42 am EST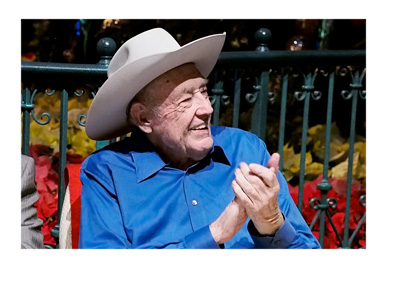 Earlier this week, Doyle Brunson, a legend amongst legends in the world of poker, posted this to his Twitter feed:
"Cancer #6 gone. Squamous carcinoma gone bye bye. Just another scar on an already scarred up face.#Mosetreatment #luckyman #tyJesus"
Brunson, who has battled cancer for a great deal of his adult life, has now successfully gone under the knife more than a dozen times. Doyle, who is now 82 years of age, was first diagnosed with cancer back in 1962. At the time, Doyle's doctors said that the future poker legend could prolong his life long enough to witness the birth of his daughter with the help of surgery. In the end, however, there was no cancer detected when doctors opened up Doyle for surgery, and he is still here more than 40 years later.
-
Doyle Brunson, aka "Texas Dolly" and "The Godfather of Poker", has 10 World Series of Poker bracelets to his name and is considered one of the best and most influential poker players of all time.
In recent years, Brunson has had to withdraw from playing in World Series of Poker tournaments, as the long hours and continuous grind have proven to be too much for his body. Doyle continues to exhibit a tremendous amount of influence in the poker world, however, and is still known to play in the bigger cash games in Las Vegas.
-
Doyle Brunson, who owns two World Series of Poker main event titles, continues to battle, both off and on the poker table.
--
Photo:
World Poker Tour
--
Filed Under:
Other Poker News