Can Rast Ride 320 Miles in 48 Hours With Just 3 Days of Training?
Published on April 27th, 2016 3:43 am EST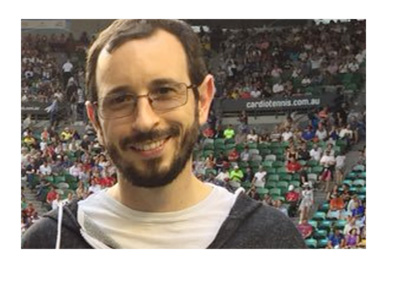 Brian "tsarrast" Rast is currently taking the "Dan Bilzerian Bike Challenge" as he attempts to ride from Las Vegas to Los Angeles in less than 48 hours.
If Rast doesn't complete the bike ride in 48 hours or less, he will have to pay $100,000 to Dan Bilzerian and Bill Perkins. If Rast can complete the ride successfully, he will receive $600,000.
According to Rast himself, there are several key differences between his bet and the recently concluded wager between Bilzerian and Perkins (which Bilzerian ended up winning):
-no drafting allowed
-only road bikes allowed
-320 mile ride (30 miles more than the route that Bilzerian took)
Rast also pointed out that he has only had three days of training, while Bilzerian was able to prepare for his ride for weeks and even months. Bilzerian even enlisted the services of Lance Armstrong, who reportedly advised Bilzerian on his controversial "drafting" strategy.
-
According to Bill Perkins' Twitter account, Rast completely the first 180 miles of the ride in a little over 24 hours. This gives him roughly 22 1/4 hours to ride the last 140 miles.
According to Perkins, winds will be a "huge factor" over the last 140 miles and Rast is already quite fatigued.
-
In short - it appears as though this wager, unlike the Bilzerian bet, is going to come right down to the wire.
--
Filed Under:
Other Poker News