Internet Gaming Revenues Up 33.8% Over April 2015
Published on May 13th, 2016 6:01 am EST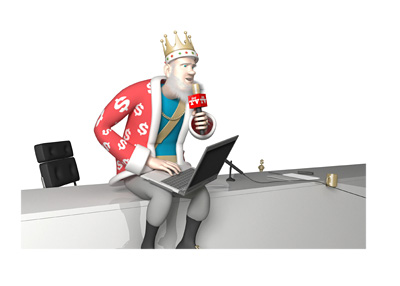 April 2016 was Pokerstars' first full month operating in the New Jersey online gaming market.
The impact of Pokerstars' inclusion into the market was made apparent earlier today following the release of the April 2016 Gaming Revenue Results from New Jersey's Division of Gaming Enforcement.
According to the report, Internet gaming revenues in the state clocked in at $16,980,749 in April, up 33.8% from the year before. Peer-to-peer revenues (online poker) came in at $2,587,845, while "other authorized games" (casino games) came in at $14,392,904. Peer-to-peer revenues were up 30.4% from the year before, while other authorized games revenue was up 34.4%.
-
According to the report, Resorts Digital (which is the new partnership from Resorts Casino and Pokerstars) had the second highest Internet revenues in April 2016, slightly behind the Borgata/Party partnership. Here is how the numbers broke down in April:
Internet Gaming Win
Borgata, $3,983,139
Resorts Digital, $3,478,108
Golden Nugget, $3,305,283
Caesars Interactive NJ, $3,157,870
Tropicana, $3,056,349
Over the past 12 months, Borgata has seen their Internet gaming revenues tick down slightly, while Caesars Interactive NJ, Golden Nugget, Resorts Digital and Tropicana are all up year-over-year.
-
Unlike the Nevada online poker market, New Jersey has a very healthy competition going on for market share, much to the benefit of players.
Will Pokerstars increase their market share over the next 12 months, to the detriment of their competition? Or will the Borgata maintain their lead?
Source: NJ.gov -
DGE Announces April 2016 Gaming Revenue Results (*.pdf)
--
Filed Under:
Online Poker Rooms