Howard Lederer Releases Statement Following Retirement of Full Tilt Poker Platform
Published on May 20th, 2016 7:39 am EST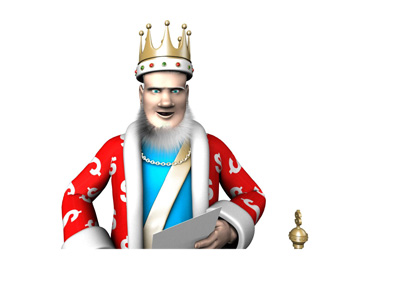 Earlier today, Howard Lederer released a statement regarding Full Tilt Poker via Daniel Negreanu's Fullcontactpoker.com site.
The statement was released just a couple of days after the Full Tilt Poker platform was officially retired. Amaya Inc., which owns both Pokerstars and Full Tilt Poker, elected to merge the FTP player base with Pokerstars, effectively putting to an end what was once the second largest online poker site in the world.
-
After "Black Friday" took place, Lederer made an ill-advised attempt to explain his side of the story when he conducted a lengthy interview with Pokernews.com.
The seven-part interview series, which was dubbed "The Lederer Files", didn't repair Lederer's reputation in the slightest. In fact, the overwhelming consensus was that Lederer came off as arrogant and unapologetic.
Daniel Negreanu was especially critical of Lederer in the post-"Black Friday" era, constantly calling out Howard for his role in the Full Tilt Poker fiasco.
Lederer, who was likely trying to tell his side of the story in an attempt to re-enter the poker community, essentially disappeared from the spotlight after the "Lederer Files" interview series was released.
-
With the World Series of Poker just around the corner, many people believe that Lederer is once again attempting to made amends so that he can show up at the tournament series and play without incident.
Daniel Negreanu says that he believes that the apology is genuine. What do you think? I have included a link to the statement below:
Source: Fullcontactpoker.com -
A Statement From Howard Lederer
--
Filed Under:
Other Poker News