"The Summer of Mercier" Continues With Bracelet in $10,000 HORSE Event
Published on June 18th, 2016 1:13 pm EST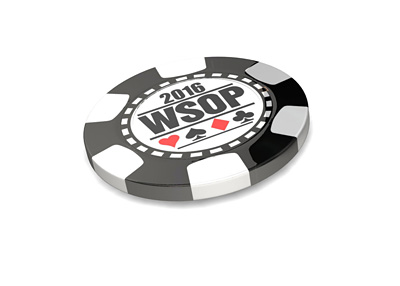 Jason Mercier captured the fifth World Series of Poker bracelet of his career early Saturday morning, topping a tough 171 entrant field in the $10,000 HORSE Championship.
This was Mercier's second bracelet of the summer and third top two finish - here is a look at Mercier's phenomenal results so far at this year's World Series of Poker:
$10,000 HORSE, 1st, $422,874
$10,000 Seven Card RAZZ, 2nd, $168,936
$10,000 2-7 Draw Lowball Championship, 1st, $273,335
-
After Mercier won his first bracelet of the summer, he reported that he had won a "ton" of money in bracelet sidebets as a result of his first victory.
At the time, Mercier said that he would stand to win significant sums of money if he was able to win a second or third bracelet this summer. This included a much-publicized bet with Vanessa Selbst, in which Selbst would pay out $1.8 million if Mercier was able to win three bracelets this summer. Mercier put up $10,000 in the bet.
Selbst, who tried to buy out of the bet multiple times, reportedly sold off her interest in the bet prior to Mercier winning his second bracelet. Here is what Selbst had to say via her Twitter account:
"I lost almost 100k in buyouts and I still have many of you brilliant Twitter minds saying I welched on a bet. Autoblock mode engaged."
In short, there is somebody out there who stands to pay out $1.8 million if Mercier is able to win a third bracelet this summer.
-
After winning the $10,000 HORSE bracelet this morning, Mercier revealed that he had won "way more" than the $422,874 first place prize in bracelet sidebets.
--
Filed Under:
The World Series of Poker