William Hill, 888 Holdings Continue To Get Crushed on "Brexit" Uncertainty
Published on June 27th, 2016 11:13 pm EST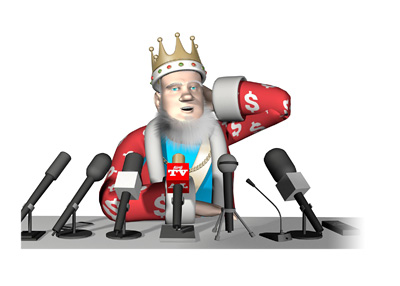 Late last week, the United Kingdom voted to leave the European Union.
The fallout from "Brexit" was severe for the country, as the pound was immediately crushed on the news. A few hours after the vote had been called, the FTSE opened and many companies listed on the exchange lost billions of dollars in market capitalization instantly.
Banks were hit the hardest, though gaming companies, including the likes of William Hill, 888 Holdings and others, weren't far behind.
Prior to the "Brexit" vote, William Hill closed at 300.20 on the London Stock Exchange. Two trading days later and shares of the company closed at 253.00 after losing an additional 8.43% on Monday.
888 Holdings, which trades as "888" on the London Stock Exchange, closed prior to "Brexit" at 225.25 and finished today at 189.00 per share.
GVC Holdings PLC, which is the new parent company of PartyPoker, closed prior to the vote at 576.50 and now sports a value of just 528.50 per share.
Amaya, Inc., which is the parent company of Pokerstars, hasn't been spared from the bloodbath either, as their share price has sunk from $15.39 to $14.04 since the vote for the United Kingdom to leave the European Union took place.
-
With so much uncertainty looming over the next couple of years for companies such as William Hill, you can safely assume that shares of online gaming companies will likely underperform the market for the time being.
--
Filed Under:
Other Poker News