First Podcast Features Interview with Poker Agent Brian Balsbaugh
Published on August 18th, 2016 3:08 pm EST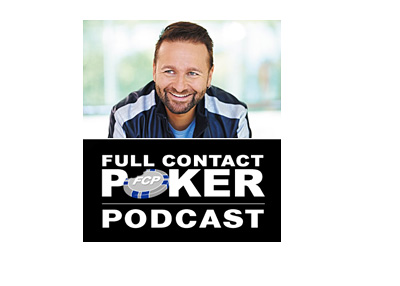 Earlier this week, Daniel Negreanu revealed a revamp of his website, Full Contact Poker.
As part of the revamp, Negreanu revealed that he would be hosting his own podcast titled the "Full Contact Poker Podcast". Given Negreanu's enormous popularity (he has well over 400,000 Twitter followers), there is no doubt that his podcast will soon become one of the biggest in the poker world.
In the first Full Contact Poker Podcast, Negreanu sat down for an interview with his friend and manager, Brian Balsbaugh. Balsbaugh runs Poker Royalty, which is a poker agency that represents players such as Negreanu, Doyle Brunson, Johnny Chan and Phil Hellmuth.
Over the course of the hour long interview, Negreanu and Balsbaugh largely discussed the state of the sponsorship deal in the poker industry and how it has changed over the years. In the beginning, all a player had to do was go deep in a major televised poker tournament and they were virtually assured of landing some sort of a sponsorship deal. In this day and age, however, companies are much more picky about who they sign to deals. It's not enough to simply do well in a major tournament in 2016 - now players have to bring other assets to the table, including Twitter followers, podcast listeners and Twitch subscribers. Negreanu and Balsbaugh break it all down in their interview, which is definitely worth a listen.
-
Given Daniel Negreanu's decades long involvement in the game of poker and his role at Pokerstars, the all-time tournament cash leader is uniquely positioned to give some pretty interesting insights into the poker world, both in terms of the business side of things as well as the game itself. Negreanu will surely have no trouble getting poker's biggest names on his show, which should make it an excellent addition to your list of podcasts.
-
Negreanu's new podcast can be found by visiting the link below:
Source: Fullcontactpoker.com -
Full Contact Poker Podcast
--
Filed Under:
Other Poker News